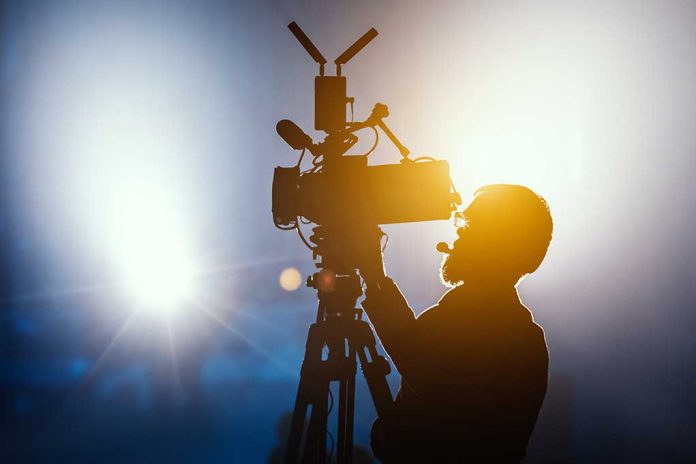 (DailyDig.com) – Daisy Edgar-Jones and Andrew Garfield have agreed to act in "Voyagers," a movie directed by Sebastián Lelio centered around the real-life romance between Ann Druyan, an award-winning filmmaker of documentaries, and Carl Sagan, a world-famous astronomer. In the forthcoming film, Edgar-Jones and Garfield will portray Druyan and Sagan, respectively.
The film's 1977 timeline places audiences in the midst of NASA's preparations for the launch of the Voyager 1 and 2 intergalactic probes. The crew, managed by Sagan, creates the Golden Record, a collection of audio and visuals designed as a first-contact welcome to any extraterrestrial lifeforms the probes could encounter. Initially conceived as a NASA expedition, Druyan and Sagan's romance develops into something more unexpected.
The script for "Voyagers" was written by Jessica Goldberg and Lelio based on conversations with Druyan and other NASA project employees.
According to Lelio, the TV series "Cosmos," created by Druyan and Sagan, had a significant influence on him as a little child of nine years old living in Chile under its dictatorship. Producing a film based on the incredible romance between Druyan and Sagan, which resulted in the project Golden Record, is a lifelong ambition. He is overjoyed that Edgar-Jones and Garfield will be a part of this timeless love story.
Druyan elaborated, saying that the audience will feel what it's like to fall madly in love with history's greatest person. Then, while this is happening, a sophisticated message about life itself is being crafted. Making a golden record that will be attached to humanity's first interstellar spaceship and continue on its way long after Earth has died. A film is the only medium capable of giving full life to that cosmic love tale and epic experience.
Alongside Druyan and Lynda Obst, Ben Browning will co-produce the FilmNation Entertainment movie "Voyagers". Later in May, during the 'Cannes Film Market,' FilmNation will begin international sales of the biopic picture.
Copyright 2023, DailyDig.com