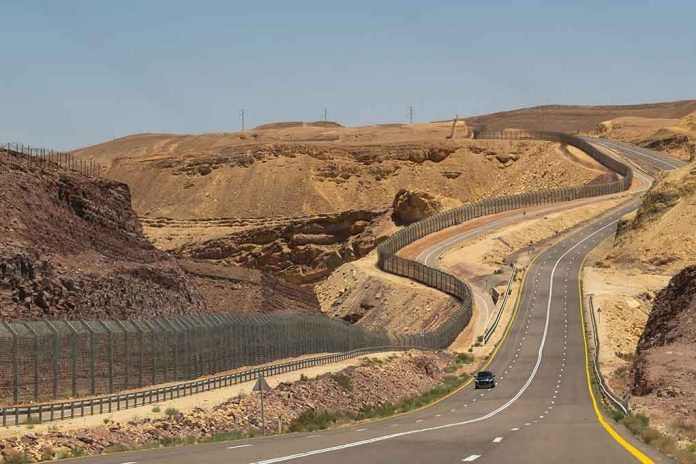 (DailyDig.com) – Mexican gangs smuggling narcotics and dangerous people into the U.S. imperil Americans. Jonathan Lines, Yuma County Supervisor, stated this is a national security concern, not politics. He believes that unless we reclaim authority from the cartels over the border, it will only grow worse.
CBP apprehended around 100 known or suspected terrorists at the southern border the year before. The prior five years saw 26 arrests. Lines said that the cartels utilize the migrant influx to circumvent overloaded Border Patrol personnel.
CBP reported 2.3 million migrant interactions last year, up from 480,000 in 2020. Between 2021 and 2022, Yuma migrant crossings increased by 171%.
Human smuggling earnings have soared. Homeland Security Investigations reported $13 billion in revenue in July, rising from $500 million in 2018. In 2022, CBP captured 15,000 pounds of fentanyl at the border, up 206% from 2020.
According to reports, migrant cartel costs vary from $4,000 to $20,000. One man borrowed $20,000 to sneak his two boys into the U.S. They and 51 others were found dead in a tractor-trailer that was dumped near San Antonio.
According to Lines, many migrants continue to owe the cartel after crossing into the United States. As a result, they are compelled to labor as indentured servants to pay off their obligations.
"There's a lot of people that don't like the United States for whatever reason, and there's plenty of people that want to get in here and do some damage. It's just like a ticking time bomb. Where are they going and who's supporting them? That's what's scary," a Yuma citizen, Alex Muller, said.
Muller also stated that cartels have taken full advantage of Biden's border policy since the bulk of those captured by Border Patrol officials were allowed into the United States in the previous two years. This is because the border remains open and unsecured.
Hank Auza, who lives in Yuma, said that the cartels pretty much control the southern border because they move people and drugs through it. That's a lot of people and a lot of money.
Copyright 2023, DailyDig.com