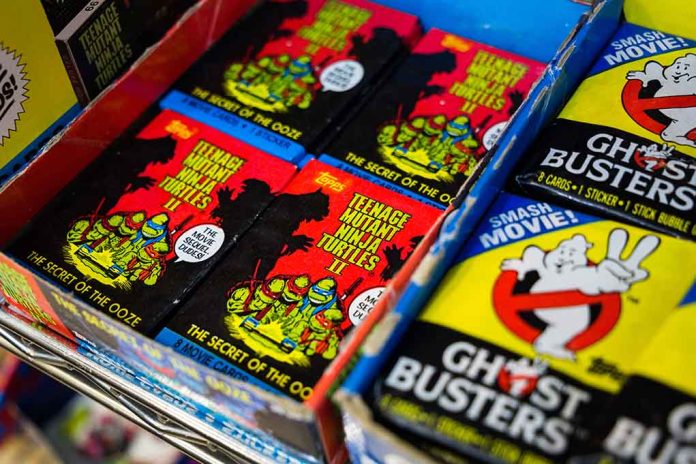 (DailyDig.com) – Seth Rogen has recruited the best possible voice actors to portray the "Teenage Mutant Ninja Turtles" in his next film.
Micah Abbey, Shaman Brown Jr., Brady Noon, and Nicolas Cantu will provide the voices for the adolescent versions of the reptilian superheroes Donatello, Michelangelo, Raphael, and Leonardo.
Rogen as Bebop, Jackie Chan as Splinter, Ayo Edebiri as April O'Neil, and John Cena as Rocksteady will all lend a hand to the shelled heroes in "Teenage Mutant Ninja Turtles: Mutant Mayhem," a computer-animated sequel.
Other voice actors in the Paramount Pictures and Nickelodeon picture include Maya Rudolph (Cynthia Utrom), Giancarlo Esposito (Baxter Stockman), Paul Rudd (Mondo Gecko), Ice Cube (Superfly), Hannibal Buress (Genghis Frog), Post Malone (Ray Fillet), and Natasia Demetriou (Wingnut).
In the film "Mutant Mayhem," Jeff Rowe, director, and financed by Seth Rogen, James Weaver, and Evan Goldberg, the turtles, having spent their formative years in isolation, go on a mission to win over the hearts of the people of New York and to be recognized as regular teens. As they and their new friend April O'Neil try to take on a shadowy criminal organization, they find themselves well over their limits when a legion of mutants is released into the world.
To bring these legendary, adored characters into a fresh chapter of the world of the "Teenage Mutant Ninja Turtles", they recruited a world-class ensemble, and the studio president, Ramsey Naito, is ecstatic about it. It's safe to say that this raises the standard for the franchise's already high reputation, and they are excited to share this new installment with moviegoers.
The first "Teenage Mutant Ninja Turtles" comic book collection was published in 1984 by Kevin Eastman and Peter Laird. They went on to produce successful animated and live-action television programs in the 1980s and 1990s, respectively. Several successful movies, including those directed by Steve Barron, Michael Bay, and Michael Pressman, were inspired by it.
There will be "Teenage Mutant Ninja Turtles: Mutant Mayhem" in cinemas on August 4.
Copyright 2023, DailyDig.com