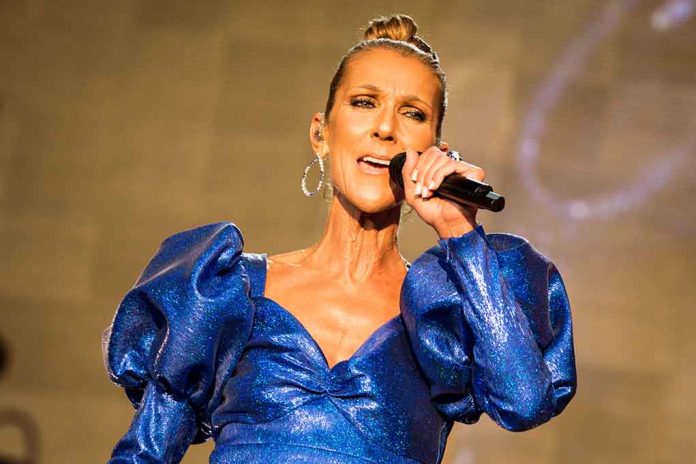 (DailyDig.com) – In early December 2022, Celine Dion revealed she had stiff-person syndrome, a rare neurological illness, shocking the globe and garnering support. She is now revealing more health news that will affect her global tour schedule.
In a poignant Instagram post on Thursday, Jan. 5, the singer revealed she had stiff person disease. The singer claimed the symptoms previously caused her terrible muscular spasms.
"The spasms affect every aspect of my daily life, sometimes causing difficulties when I walk and not allowing me to use my vocal cords to sing the way I'm used to. I have to admit it's been a struggle. All I know is singing, it's what I've done all my life," Dion said.
*** Stiff person syndrome (SPS) is a disorder that causes growing muscular stiffness and agonizing spasms in response to environmental variables such as rapid movement, low temperature, or sudden loud noises. It is an autoimmune disease. It's a generic term for when the body's inherent defenses attack itself.
*** Prior to Dion's admission, most people were likely unaware of the disease. The syndrome affects only around one in a million individuals worldwide, primarily between the ages of 20 and 50, with females being affected twice as often as males.
Dion also stated that due to the diagnosis, the European leg of her tour will be unable to resume in February. The concerts she had planned for the spring have been pushed back to 2024, while the ones she had planned for the summertime have been canceled.
She has an excellent team of physicians working with her to help her recover. Every day, she works with her sports medicine therapist to regain her strength and capacity to perform.
Due to chronic muscular spasms, the French-Canadian singer canceled the North American portion of her "Courage World Tour" in January. The epidemic delayed the North American trip.
The singer canceled her Las Vegas residency in October 2021 because to spasms. With the 2003 launch of "A New Day…" in Caesars Palace's Colosseum, Dion returned to Las Vegas as a homecoming.
Copyright 2023, DailyDig.com