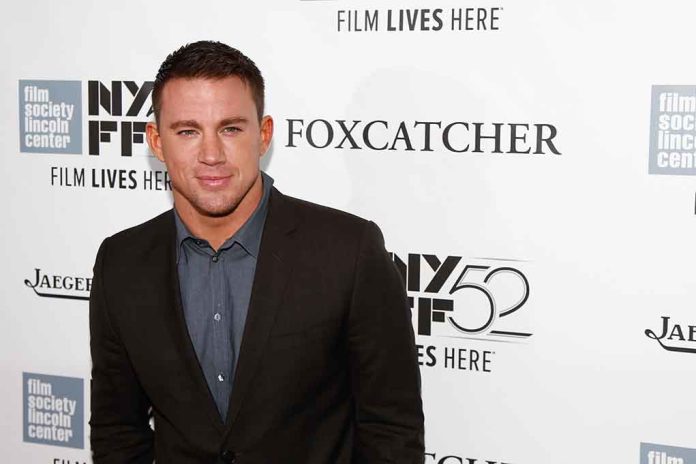 (DailyDig.com) – As Channing Tatum works to make a significant comeback in the Hollywood film industry, he is carrying his admiration for the timeless romantic film Ghost along with him.
Despite the fact that he hadn't had a significant on-screen role since 2017, Tatum restored his leading man position in 2022. He starred alongside Sandra Bullock in The Lost City and also in Dog, the latter of which was produced by Free Association.
A recent interview with the 42-year-old Magic Mike's Last Dance actor has disclosed that he is considering making a refashioned version of the romantic movie Ghost from 1990. When one of them is brutally killed, the other member of the couple must deal with the afterlife in the spirit realm. In the film, Patrick Swayze played the role of the deceased man's ghost, who, with the assistance of a psychic played by Whoopi Goldberg, made an effort to forewarn his surviving girlfriend (Demi Moore) of an impending danger. Actor Tony Goldwyn also had a role in the film Ghost.
Tatum stated in an interview with Vanity Fair that the rights to Ghost are held by his production firm, Free Association. The actor, producer, and writer stated that he is thinking of making a contemporary version of the film. He is mulling over the idea of taking on the role of the character that Swayze played in the original movie.
"But we're going to do something different. I think it needs to change a little bit," he stated while pointing out that the movie in question included negative stereotypes.
After its debut in July 1990, Ghost quickly established itself as a landmark film in popular culture. It went on to earn more than half a billion dollars at box offices throughout the world and was shortlisted for an Academy Award for Best Picture the following year. Additionally, Goldberg was nominated for an Academy Award for this work.
Copyright 2023, DailyDig.com