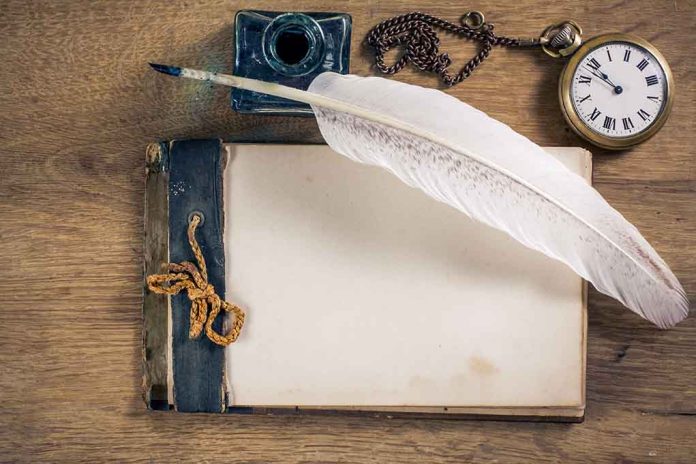 (DailyDig.com) – The mysterious case of Charles Darwin's missing notebooks isn't quite solved, but there is great news: The historic writings are back where they belong in Cambridge, England. The nearly 200-year-old original thoughts of the brilliant researcher went missing in 2000, with no leads and no reason to believe any would arise. Until now.
Two of naturalist Charles Darwin's notebooks that were reported stolen from Cambridge University's library have been returned, two decades after they disappeared.

— Newsmax (@newsmax) April 5, 2022
The notebooks, which include Darwin's famous "Tree of Life" sketch, showed up at the Cambridge Library in a pink gift bag with a note wishing the librarian a Happy Easter. Needless to say, the staff were elated, regardless of how it happened, although local police were not amused. The investigation into what happened will continue.
The thief, or whoever recovered the notebooks, left them undamaged, apparently still wrapped and in their proper archive box. Who took them or what their possible reason could be is a mystery, as returning them takes away any possible financial motives. The notebooks are reportedly worth millions.
Charles Darwin literally wrote the book on evolution. "On the Origin of Species," the researcher's chronicle of his world travels and observations of nature's creatures, has long been the base of the theory. The Associated Press says Cambridge University's Library Services Director, Jessica Gardner, is thrilled to have the notebooks back in the school's Darwin collection, where they belong, next to the works of great minds like Sir Isaac Newton and Professor Stephen Hawking.
Copyright 2022, DailyDig.com