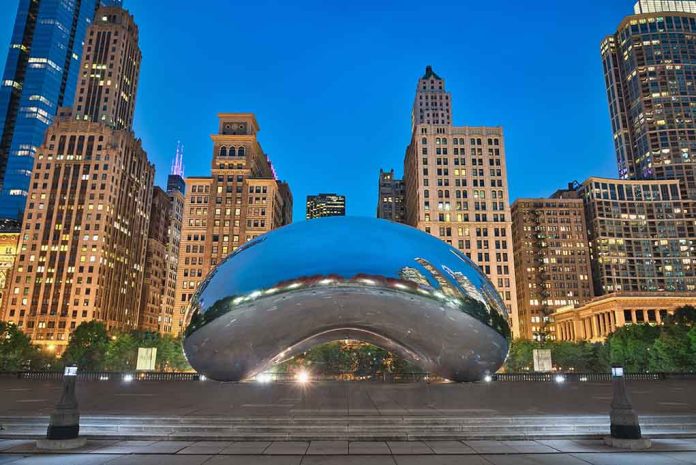 (DailyDig.com) – After failing to make it into the runoff election, the Democrat candidate for mayor of Chicago, Lori Lightfoot, has accepted that she will not be reelected. Yet the people of Chicago made it clear that they want things to change by voting against both the incumbent mayor and the incumbent congressman.
Since Jane Byrne, Chicago's first female mayor, was rejected in the Democrat primary of 1983, the city's residents have not ousted an elected mayor in the last four decades. Lightfoot was first voted for mayor in 2019 and governed the city until the end of this term, attracting attention from voters for her management of the rampant crime she failed to control.
During the time when Lightfoot was mayor, considerable worries about crime permeated the city. This was a problem that was at the heart of the mayoral campaign. In particular, Paul Vallas, a Democrat running against her in the election, centered his campaign on reducing the amount of crime in the city. His idea of being tough on crime had gathered support in the northern areas of the city. It was generally anticipated that he would make it through the first primary round. The Chicago Fraternal Order of Police was one of the organizations that supported him.
Brandon Johnson, who is a Cook County Commissioner, and Vallas are both running for mayor. A runoff election is likely to happen in April.
In a nine-person contest, Vallas received 34.9 percent of the vote, while Johnson received 20.2 percent. With 16.4 percent of the vote, Lightfoot came in third. Fourth place went to Illinois Democrat Representative Jesús García, who received 13.9 percent of the vote.
On Tuesday night, February 28, Lightfoot told supporters that she didn't win the election, but she can hold her head high.
While Chicago's elections are technically nonpartisan, candidates almost always affiliate with a political party. The last Republican mayor of Chicago was in 1931.
Copyright 2023, DailyDig.com