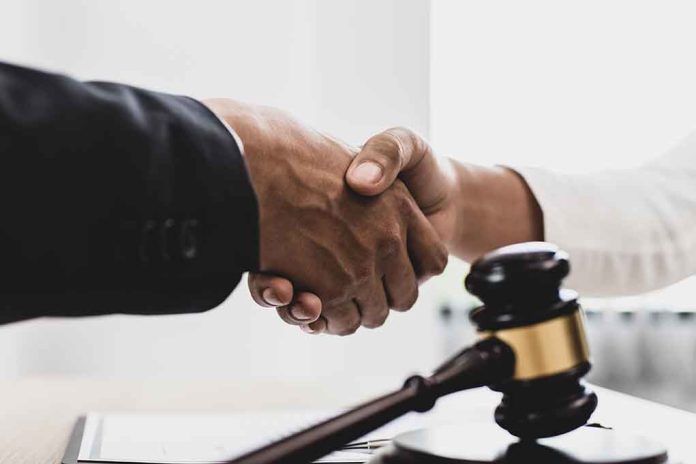 (DailyDig.com) – After four local college students were asked to leave a city park in Chicago for evangelizing there, the city council reached a settlement with them for the sum of $205,000.
During the preliminary hearing that took place in 2019, the executive director, Scott Stewart, of the Millennium Park Foundation, maintained that the park was unique in comparison with different public areas due to the fact that it was created for its intended use of art. But when the park managers and he were pressed about it, they acknowledged that their speech was restricted because of the intent of the speech. One year later, the regulations were amended by the city with respect to speaking in the park; nonetheless, a judge ruled that the amendments were likely insufficient to meet the constitutional standards.
The college students from Wheaton were warned by security in Millennium Park in September 2019 that they were not permitted to deliver presentations or distribute materials. The students launched a lawsuit against the city council in response to this information. On April 19, the city council and the students were able to strike an agreement for the amount of $205,000, and the students are now permitted to continue to preach in the park.
One of the pupils, Caeden Hood, was saying that they're grateful that they'll get the opportunity to share the gospel, proclaiming it once again at Millennium Park. They are ready to cooperate with the authorities, but one thing they do not want is for the preaching of the good news to be hampered in any way.
According to the attorney for the students, John Mauck, the city made an earlier effort to settle the dispute with the students, but the deal would have forced them to stop evangelizing in the park, which the kids rejected.
According to Mauck, they do exist in the world as we know it. They will sometimes be forced to make concessions, but he does not believe that the Bible gives them permission to deny the right of others to be exposed to the gospel.
Copyright 2023, DailyDig.com