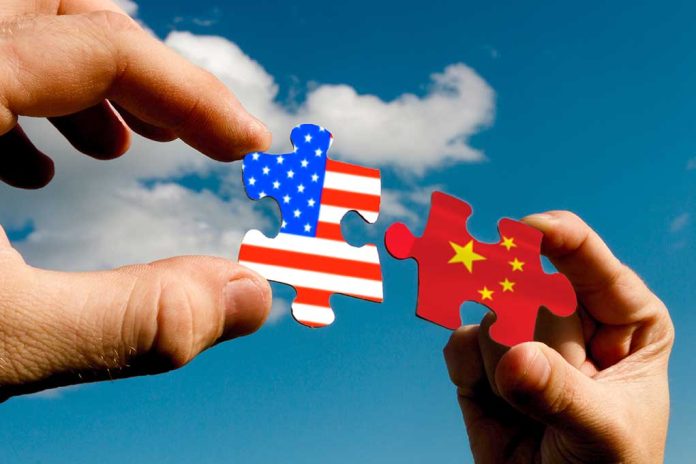 (DailyDig.com) – Following reports that Chinese government personnel had been ordered to stop using iPhones along with other foreign-brand gadgets in the workplace, Apple's stock price took a dive.
Even Apple, which has a partnership with Foxconn and hires thousands of people there to build its goods, is vulnerable in China, according to Tom Forte, an analyst for DA Davidson. This should encourage businesses to spread out their consumer and supplier bases in the event that tensions with China worsen.
It is unclear how broadly these directives were disseminated, but they were communicated to Chinese officials in meetings or professional chat groups during the last several weeks.
Apple's stock price dropped 3.6 percent after the report's release, and the broader stock market also suffered. Apple sees a lot of success in the Chinese market. Almost 20 percent of their income comes from this source.
China has been trying for more than ten years to lessen its dependence on foreign technology by encouraging home semiconductor chip production and encouraging state-affiliated enterprises like banks to switch to indigenous software.
On September 6th, a number of experts commented on the rumored action, saying it demonstrated Beijing's unwillingness to spare any US corporation in its drive to lessen its reliance on US technology. The restriction precedes an Apple presentation next week that experts expect will be about the debut of a novel line of iPhones, and it comes at a time when tensions between China and the United States are rising.
The United States has banned Huawei Technologies, a Chinese smartphone manufacturer, and TikTok, a short video platform controlled by China's ByteDance; therefore, China has enacted similar restrictions.
Huawei just released their new smartphone, utilizing a downsizing scale for its sophisticated silicon chips necessary for its newly unveiled 5G smartphone.
Tensions between China and the United States remain high, as Washington, DC, has been working with its allies to prevent China from acquiring key equipment for its semiconductor sector. Therefore, Beijing limits exports from major American companies like Micron Technology and Boeing.
Copyright 2023, DailyDig.com