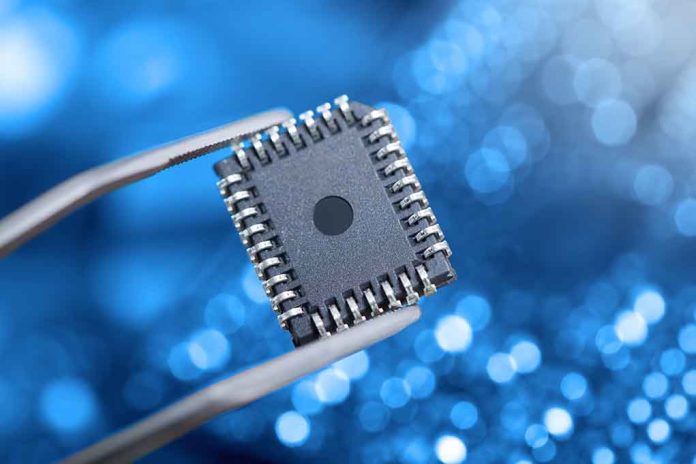 China's Secret WEAKNESS Found By Researchers
(DailyDig.com) – China has been attempting for decades to overtake the US to become the world's largest economy. The Asian country may seem more technologically advanced than the US — and in some cases, it may be. However, in a compelling role reversal, the Chinese Communist Party's (CCP) military reportedly relies on US computer chips to create its artificial intelligence (AI) technology.
#Chinese Military Relies on American #Computer Chips to Advance AI technology: Georgetown University Report@GeorgetownCEW#ChinaArmy #PLA #Beijing #tradewar #semiconductor https://t.co/ub6nVsuWUA pic.twitter.com/P5042l0OrP

— World News Network (@worldnewsdotcom) June 30, 2022
According to a study that Georgetown University conducted, the People's Liberation Army (PLA), which serves as the CCP's military, largely relies on American computer chips to further its AI program. Researchers looked into 24 public contracts the PLA or CCP awarded in 2020. The Epoch Times detailed how the team sifted through thousands of purchase records in order to determine where China was getting AI chips.
Turns out the PLA orders chips from Taiwan and South Korea. But that's only where they're made; the computer chips are of US design. The revelation comes even after both former President Trump and incumbent President Biden attempted to minimize the amount of tech exports to China's military. The CCP could potentially use these chips to develop new AI technology and become the world leader of that realm.
The study found that of the 97 different AI chips they identified within the purchase records, Nvidia designed almost every one of them. The investigators also found chips from Intel, Microsemi and Xilinx which is now AMD. The researchers declared they couldn't find records on many of those exports, meaning Chinese innovators likely rely on American chips more than the rest of the world realizes.
Copyright 2022, DailyDig.com