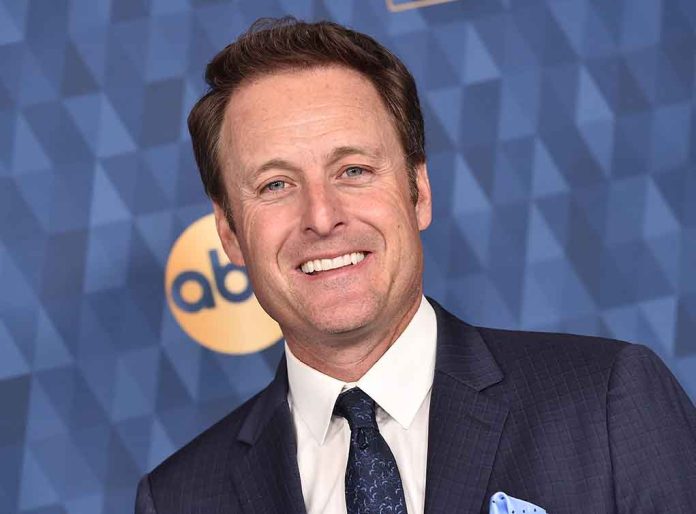 (DailyDig.com) – Chris Harrison, a former ABC employee, commented on Amy Robach and T.J. Holmes' incident and offered to supply his lawyer's contact information. He claimed he had strong personal beliefs regarding this issue. Amy and T.J. were fired, and it was reported that they hired lawyers, which Harrison has said that he supports.
Harrison implied that a relationship between equivalent employees did not deserve firing. "I've been in this business for a long time. You sign these contracts, there are morality clauses in there. Is it morally reprehensible to fall in love? Because that's what they've done. That is the crime that they are being punished for, is falling in love. And is it morally reprehensible? Is it against the law to fall in love with someone at work that is equal to you? They're on level footing, they were cohosts. Is it illegal or wrong to fall in love with someone equal to you and to follow those feelings?" He elaborated.
Robach, 49, and Holmes, 45, will not return to GMA3, numerous sources reported in January 2023. An informant revealed the newscasters, Amy and T.J., were fired. The network is negotiating its departure terms and announcements.
In early December 2022, ABC withdrew the duo from the air without updating the audience. Temporary hosts had indicated that they are substituting for Holmes and Robach, whose names remain in GMA3's opening credits.
Harrison implied that his own history with ABC was similar to Robach and Holmes'. The Perfect Letter author stepped down briefly in February 2021 after defending Bachelor participant Rachael Kirkconnell, who made news for racially offensive pictures from her background. Later, the network announced that Harrison would not be returning.
On Monday, the Texas native stated that he is sympathetic and knows what they are facing. The irony that they are going through the same thing as he did is not lost on him.
Copyright 2023, DailyDig.com