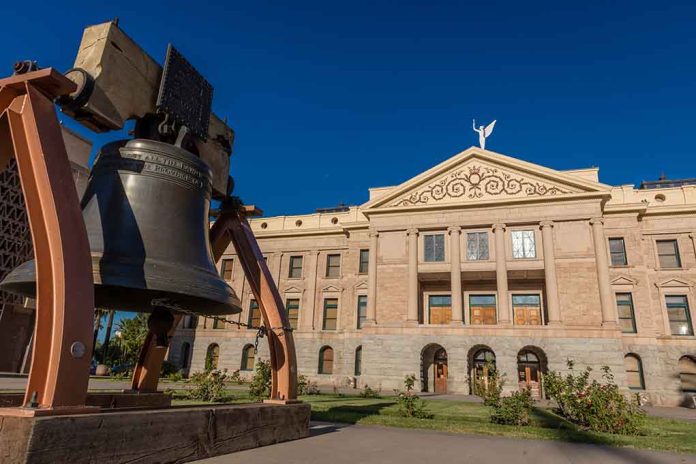 (DailyDig.com) – Christina Hall said Thursday, Dec. 22 that she has mercury and lead poisoning. The 39-year-old star of Flip or Flop first thought her mysterious troubles were connected to her breast implants.
Christina, the HGTV celebrity, said she underwent a test in California at an alternative medicine clinic that used a device to discover energy imbalances in her body. It responded to her electrical patterns and their reactivity to her body.
"My scan said I have mercury and lead poisoning, most likely from all the gross houses I've been in (the bad flips) and I have small intestine bacteria overgrowth. So, we are first detoxing all of this through herbs and IVs and then see how I feel and tackle the implants," Hall posted on Instagram.
According to the Mayo Clinic, lead poisoning develops when the metal accumulates in the body over months or years, even at very low levels. This happens often when house improvements are frequent, which is something that is common for Hall. Mercury poisoning occurs when a person is overexposed to the metal in food or the environment.
Hall informed her almost 2 million admirers that she was fatigued over the last few days or weeks. After years of unexplained health problems, she initially assumed it was due to her breast implant. She asked her Instagram followers whether anyone had experience with this.
Hall noted that Hashimoto's disease, polycystic ovary syndrome, and Raynaud's syndrome cause inflammation, which was also one of her issues. The HGTV star also reported acid reflux, dry eyes, hormone imbalances, inexplicable skin rashes, gastrointestinal difficulties, cognitive fog, joint and muscle discomfort, swollen lymph nodes and adrenal exhaustion.
She tested for ANA (antinuclear antibody), and the result was positive. The autoimmune response shows that the ANA test was positive.
The television personality is enjoying the holidays with her kids despite her health difficulties. The mother-of-three posted a selfie of herself and husband Josh Hall shopping for Christmas with her son Hudson, who is three years old.
Copyright 2022, DailyDig.com