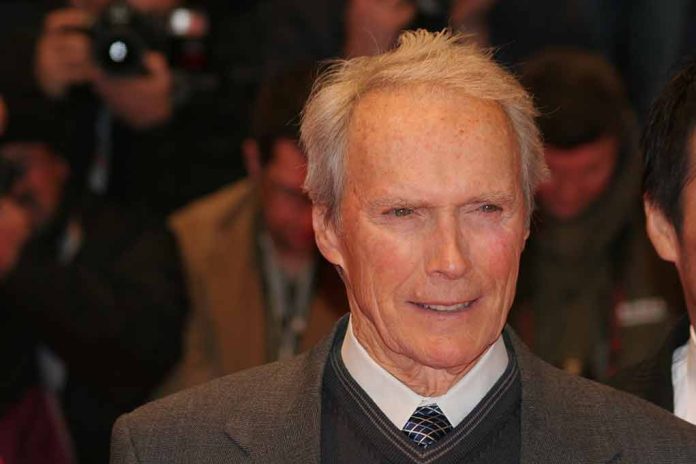 (DailyDig.com) – The iconic "Bridges of Madison County" and "Unforgiven" star and director Clint Eastwood, 92, is getting ready to shoot another movie. The Hollywood legend will be directing the picture at Warner Bros., where he has worked for many years.
In 2021, with the western style "Cry Macho," Eastwood made his acting comeback; therefore, this picture will be his first since then.
In his next judicial drama, "Juror No. 2," he is looking to star Toni Collette and Nicholas Hoult. Official offers to Collette and Hoult were sent out on April 13 after months of searching for the ideal mix of performers and weeks of discussions.
Hoult will portray a juror in a murder trial who comes to terms with the possibility that he was responsible for the victim's death, and the events of "Juror No. 2" are going to take place throughout the trial. He has to make a choice between coming clean and turning himself in or lying to the jury and hoping for the best. The prosecutor will be played by Collette.
With a planned production start date of mid-June, Eastwood will be, by then, one of the oldest working directors at the age of 93.
Eastwood and Adam Goodman are producing the film. In addition to Jessica Meier and Matt Skiena, Tim Moore is also a producer. The screenplay has been guided through the film industry for the past fifteen years by executive producers Jeremy Bell and Ellen Goldsmith-Vein.
Eastwood made his fame acting for the camera with movies like "Dirty Harry" and "The Good, the Bad, and the Ugly." Then he started directing his own films and sometimes performing in them. His movies "Unforgiven" and "Million Dollar Baby," both of which also won best picture Oscars, have garnered him many nods for the title of best director.
Next up for Collette is "The Power," an Amazon original fantasy drama. CAA is her agency of choice.
Next up for Hoult in the multiplex is the horror comedy "Renfield" from Universal. UTA is his acting agency.
Copyright 2023, DailyDig.com