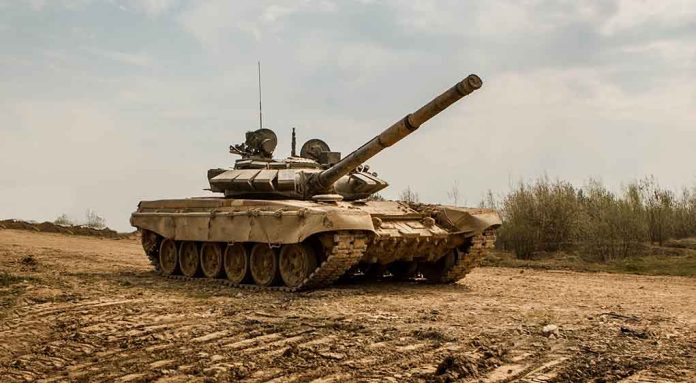 (DailyDig.com) – On Friday, Jan. 20, Representative Marjorie Taylor Greene, a Republican, criticized Republican Senator Lindsey Graham for seeking to give tanks to Ukraine in order to assist that nation in defeating Russia in the continuing conflict.
Greene tweeted the following in relation to the border policies of the Biden administration and the fentanyl that has been confiscated at the border between the United States and Mexico:
https://twitter.com/RepMTG/status/1616624871303151618?ref_src=twsrc%5Etfw%7Ctwcamp%5Etweetembed%7Ctwterm%5E1616624871303151618%7Ctwgr%5Ef44caf79b175da5bf9721409ac6dc86999eea785%7Ctwcon%5Es1_&ref_url=https%3A%2F%2Fwww.newsweek.com%2Fmarjorie-taylor-greene-slams-gop-senator-over-ukraines-need-tanks-1775509
Her statements follow a visit to Kyiv by Graham and Democrat Senators Richard Blumenthal of Connecticut and Sheldon Whitehouse of Rhode Island on Friday, during which they condemned the West's slowness in giving Ukraine the tanks.
The Department of Defense disclosed earlier this month a $3 billion package of military assets to assist Ukraine. The package includes a variety of weapons and defensive devices, like howitzer missiles and anti-tank missiles.
Graham slammed Germany during a press conference following a conversation with Ukrainian President Zelensky, who requested investment rather than charity. Graham said that it is in Germany's best interests for Putin to lose in Ukraine.
Meanwhile, Blumenthal explained that Western nations backing Ukraine must remove the ambiguity and chaos over the deployment of tanks.
General Shirreff, a former NATO head from the United Kingdom, claimed Berlin was avoiding its obligation to assist in fighting Putin's army. He stated that Germany's actions throw its reliability as a NATO ally into doubt.
His scathing remarks increased the strain on German Chancellor Olaf Scholz, who has now refused to provide Leopard 2 tanks to Ukraine. Berlin has also prevented other European countries from supplying German-made tanks.
Hungary opposes sending Western weapons to Ukraine but won't block the aid program. While Hungary hasn't stopped past payouts, it vetoed an 18-billion-euro assistance plan in December, leaving the other 26 countries to make up the difference.
"We are at a critical turning point in this conflict. A moment of danger and massive opportunity. Time isn't on our side. The Russians are not pausing for debate. They are rearming, reinforcing, resupplying, and preparing for a tremendous counter offensive that will be as barbaric and inhumane," Blumenthal explained.
Copyright 2023, DailyDig.com