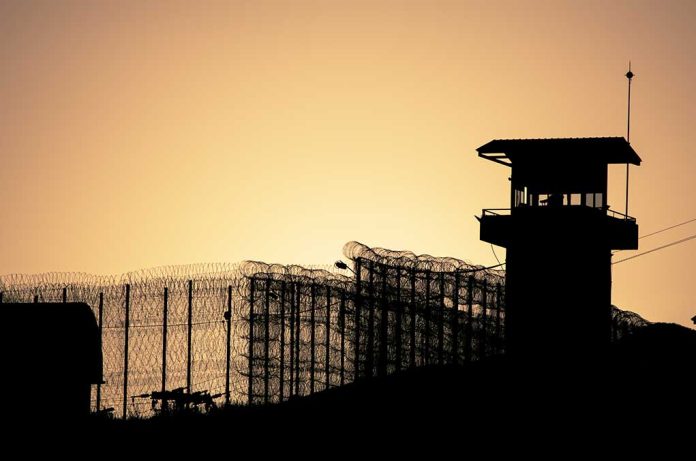 (DailyDig.com) – As the hunt for a convicted killer who escaped from a prison in Ohio on May 23 continues, police are requesting the public's assistance in remaining watchful as authorities look for Bradley Gillespie.
Warden Angela Stuff revealed that during two different counts performed at about noon on the 23rd, the officials at Allen-Oakwood Correctional Institution found that two males were absent from the facility. This prompted the correctional center to inform the Lima Police Department as well as the State Highway Patrol of Ohio.
At about midday, it was announced that the two people had left the institution in Lima, Ohio. During the 11 a.m. prisoner count, it was found that James Lee was missing, which prompted an emergency count of the prisoners, during which it was discovered that Gillespie was also gone. After further investigation, the authorities came to the conclusion that the two males last appeared on security cameras inside the building at around 8:40 a.m. on May 22.
Gillespie, 50, was convicted of two murders in 2016 and ordered to serve two consecutive sentences of 15 years to life in prison. Lee was serving time for a burglary and safe cracking conviction he earned in 2021.
The following manhunt brought law enforcement to the state line between Kentucky and Indiana on Wednesday. Officers in Henderson, Kentucky, gave pursuit to a car they thought was being driven by the suspects at about 3:15 a.m. The pursuit started, and then the crash happened. James Lee was caught by police in Henderson after he wrecked the stolen car he was driving. Gillespie was thought to be the second passenger in the automobile, but he managed to get away.
Henderson PD has indicated that they have established a perimeter and are making use of all available resources to track down Gillespie. They advised residents to be alert and secure their homes. Gillespie is dangerous, and anybody who sees him should immediately dial 9-1-1.
The escape will be investigated internally by the Ohio Department of Rehabilitation and Corrections (ODRC).
Copyright 2023, DailyDig.com