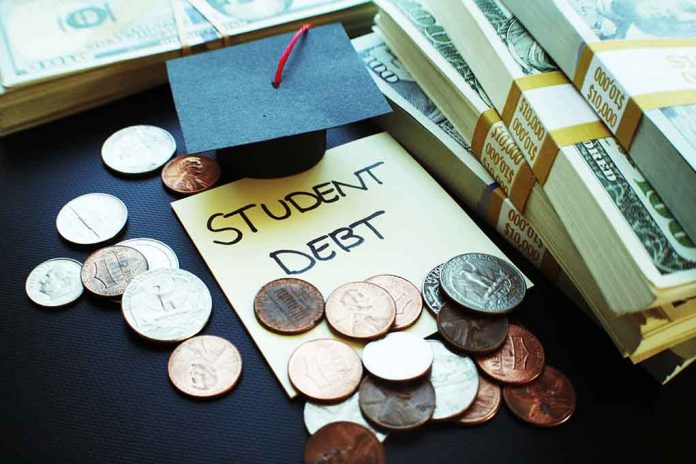 Student Debt CANCELLATION Notice – But It's Not What You Think
(DailyDig.com) – There was a point in time where Corinthian College was considered one of the largest for-profit educational institutions in the country. They have come under fire under the past several years, facing a number of lawsuits accusing them of unlawful activity and predatory recruiting practices. The company was able to file for bankruptcy in 2015, and the students they defrauded were left holding the bag on their student loans — until now.
Biden administration will cancel student debt for half a million students from Corinthian Colleges https://t.co/vMC8fZEyxQ

— CNBC (@CNBC) June 1, 2022
According to a statement from the US Department of Education (ED), the Biden administration plans to cancel more than $5.8 billion in student loans, completely erasing the debt of around 560,000 students who attended Corinthian Colleges, one of America's largest for-profit educators. ED mentioned that accusations of predatory practices led to the Consumer Financial Protection Bureau, in collaboration with then California Attorney General Kamala Harris, filing lawsuits against the colleges.
Biden's cancellation of $5.8 billion will be the single largest debt forgiveness the government has enacted. Senior administration officials have mentioned that students will also receive refunds for the previous payments they made toward their debts. The officials added that any borrowers who qualify for the debt forgiveness will be provided with notices within weeks, and the relief will come automatically, meaning there's no need to apply or file any paperwork.
Copyright 2022, DailyDig.com