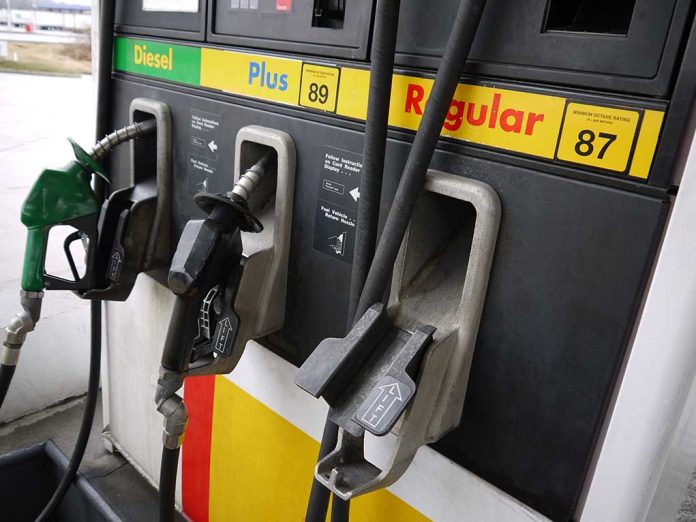 This Simple Tool Could Save Drivers Big On Gas Money
(DailyDig.com) – Gas prices are downright outrageous right now, and with the 4th of July coming up, the costs could get worse. Regardless, people are going to want to travel for the holiday weekend, and commute back and forth to work after celebrating, so strategies to reduce gas use are vital. What if we told you the secret to saving money on fuel was already at your fingertips?
Best hidden map feature that will save you money on gashttps://t.co/HPwB1tuCZO

— Granthshala News (@granthshalausa) June 27, 2022
With just about everyone having a smartphone in 2022, nearly everyone has a GPS map at their disposal. It's this exact tool that can help Americans save money on fuel. The best part about it is the trick works with both Apple and Google Maps.
Setting a destination on either app gives users a time of arrival and the best routes to take. You can change the time you depart, which gives you a different traffic prediction. Having the ability to determine traffic patterns can help drivers plan their trips when congestion will be at its lowest. Idling and moving slowly kills gas mileage, causing you to pay for more.
Figuring out the best time to leave to avoid traffic allows you to bypass the congestion and therefore save fuel. With the current economic atmosphere, every little bit counts. Fox News breaks down exactly how users can set up their GPS units to save them money on fuel by minimizing their visits to the pump.
Copyright 2022, DailyDig.com