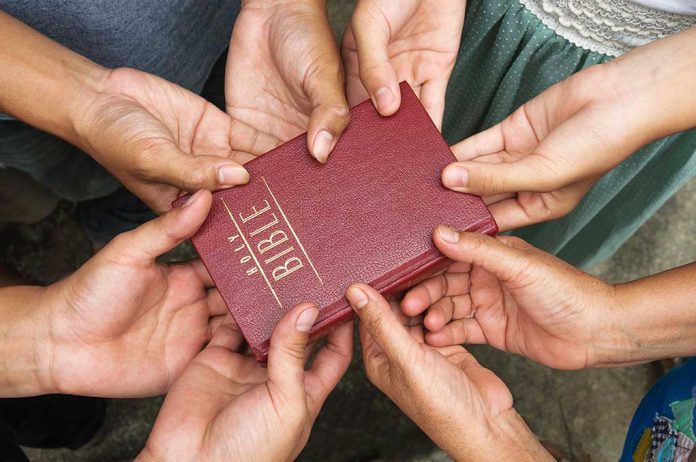 (DailyDig.com) – At a recent performance, emerging country music artist Bailey Zimmerman quoted the Bible's New Testament to an appreciative audience as an expression of his Christian faith.
This past year, Zimmerman emerged as a major player in the country music scene. In October of last year, he released his first extended play, "Leave The Light On," which quickly rose to the top ten on the Billboard 200.
In 2022, Zimmerman released "Rock and a Hard Place," which quickly became a fan favorite and eventually topped the 'Billboard Country Airplay' chart. A religious CD, "Religiously. The Album," came out earlier in 2023. Christian themes and his personal connection to God are explored in these songs.
Zimmerman's country-pop sound and gritty vocals have propelled him to success that few 23-year-old singers can imagine. On this leg of Morgan Wallen's tour, he is the main support act. According to available information, the performance happened on June 29 in Detroit at Ford Field.
In a seemingly impromptu moment, Zimmerman cited Mark 9:23, claiming that "for him who believes," all things are possible.
He then went on to explain to the audience why they should accept this. He first began making music at his grandfather's store two years ago. But now, he is currently performing on the "One Night At A Time World Tour" with superstar and fan favorite Morgan Wallen.
Even in a more progressive society, country music isn't safe from change. Maren Morris has boasted about introducing her two-year-old boy to morally questionable shows and the Dixie Chicks are no longer known as the Dixie Chicks but just the Chicks. In light of all that has happened, Zimmerman's words are reassuring and comforting.
Zimmerman, originally from Illinois, emerged from obscurity thanks to his TikTok videos. The country music scene began to take notice of him. In 2022, he released "Fall in Love," his first song.
Wallen's "One Night At A Time World Tour" will continue this month in Los Angeles and San Diego before moving on to the states of Ohio, Minnesota, and Arizona.
Copyright 2023, DailyDig.com