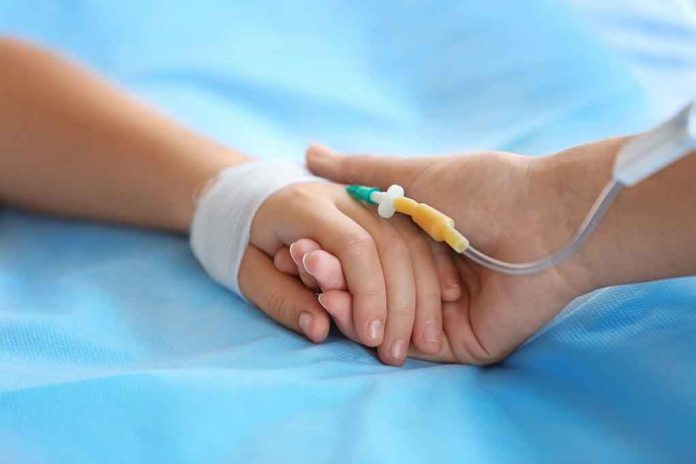 (DailyDig.com) – Indigo, the 2-year-old son of country artist Morgan Wallen, was brought to the emergency room on June 18 after the family dog bit him and left him in need of emergency stitches.
Instagram star KT Smith said that her dog, Legend, a Great Pyrenees, had attacked their little son, Indigo, whom she shares with the "Last Night" singer. She informed her followers on Instagram that her child was doing better and that she would not be euthanizing the family pet.
Smith assured them that Indigo was well after receiving sutures but that he could be left with a faint scar from the incident. They had to spend the whole morning in the hospital, she wrote. She added that her April 2022 adoption of the Great Pyrenees rescue dog was a benefit for her and the dog.
Smith said she had been considering her choices since last Sunday because, despite the dog's aggression, she couldn't bring herself to kill it. She said that keeping him muzzled would make her a bad dog parent. Having a child who is very worried about him in the house is not something she should be considering, either, she said, worrying that would make her a bad mother.
Smith said that the dog would probably thrive in an adult-only household.
Euthanasia wasn't on the table for Smith. She doesn't want Legend to end up in a kill shelter, but all the no-kill shelters are already at capacity.
Finally, Smith decided to give Legend to a new set of owners she found who have a farm where he can flourish.
While the Great Pyrenees dog breed does not usually come to mind when people think of aggressive dogs, they have surprisingly strong bite force. While the breed is friendly and playful, dog experts say it can be difficult to discipline and control  them when they become excited during a play session.
Copyright 2023, DailyDig.com