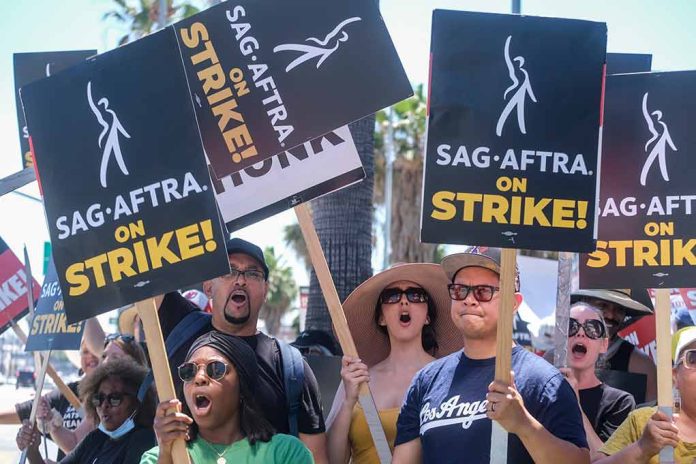 (DailyDig.com) – Both Disney+ and ABC are moving ahead with plans to premiere a new season of the hit reality show "Dancing With the Stars." Even though performers and writers are currently on strike, the program will begin its 32nd season next week.
The security of 500 jobs is everyone's first priority. Immediately after the strike ends, the show's lone WGA writer, who collaborates with the hosts, will return to work. "Dancing With the Stars" continued filming during the 2007–2008 strike and subsequently rehired its writer when the strike ended.
Video packages inside episodes of "Dancing With the Stars" sometimes include cast members' previous work in television and movies. The current strike regulations prohibit discussing or promoting prior SAG-AFTRA productions, which might make "DWTS" packages difficult. A source, however, has confirmed that, in accordance with union regulations, no recycled material from previous films or television episodes would be used during the strike. Since the program is mostly improvised, it is likely to follow the standards established by the WGA strike.
The Screen Actors Guild (SAG) and the Writers Guild of America (WGA), two striking Hollywood unions, asked the show's producers to delay the premiere of the new season until the strikes ended.
After some talk show hosts opted not to return for new seasons, the producers of "Dancing With the Stars" made the option to do so. Both Bill Maher and Drew Barrymore backtracked on plans to return to their respective programs to support the ongoing strikes.
WGA leadership has continued to criticize the program online this week despite agreeing to abide by union regulations throughout the strike.
According to David Slack, a WGA member, the program "Dancing with the Stars" is covered by the WGA. The writers' strike prevents the production of new episodes. With any luck, Jason Mraz, Julianne Hough, Alyson Hannigan, Alfonso Ribeiro, Mira Sorvino, and Derek Hough will do the right thing and not cross the picket line.
The launch of the one-hundred-and-fifty-minute episode will air on Disney+ and ABC on September 28.
Copyright 2023, DailyDig.com