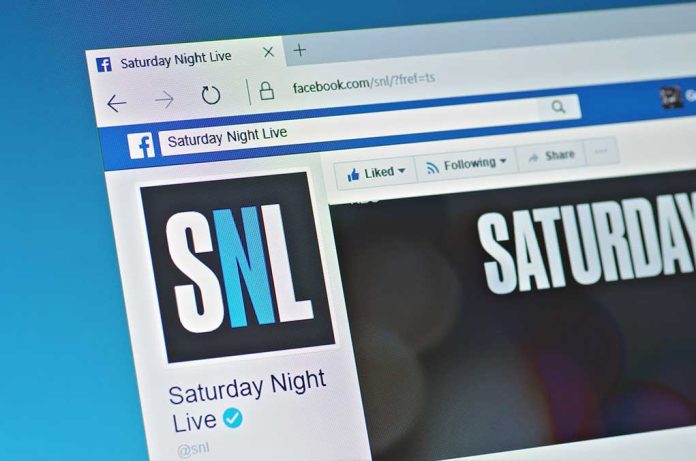 (DailyDig.com) – David Spade claimed that David Bowie once asked him to trade roles with him in a skit on "Saturday Night Live," but he politely declined.
Spade developed a skit in which he plays a receptionist who rudely interrupts visitors because he considers them superior to himself. He imagined a brief appearance by Bowie in character. Spade was instructed to contact Bowie after the sketch's pitch meeting at his hotel.
Bowie remarked to Spade how hilarious the skit was. It's spot-on for him and the individuals he encounters in real life. Then he requested the role of receptionist, reasoning that it would be more entertaining.
He went on to say that acting like oneself was pointless since everyone had already seen it. He proposed that Spade take on the role of Bowie while he acted as the front desk clerk. However, Spade said he declined the offer since he envisioned the role as a recurring one for himself on "SNL".
Spade further emphasized that he could not believe he had the guts to dismiss the great performer. Bowie persisted and even asked what would happen if the skit was never used on the broadcast. If that was a possibility, he would make sure it happened.
What if it doesn't work out, Spade pondered, thinking it may be true. He worried that he could have blown it. Spade observed that the musician wasn't nasty about the situation; he just said that he didn't like performing himself and that it wasn't fun.
Spade said that he saw Bowie's point of view, but that the whole thing probably backfired against him since it wasn't picked up for the program and he didn't participate in any additional skits throughout the episode.
There was ultimately no animosity between them. The "Joe Dirt" actor went on to say that at the episode's last goodbyes, Bowie apologized and claimed he understood. He admitted that his initial coolness was unnecessary.
Copyright 2023, DailyDig.com