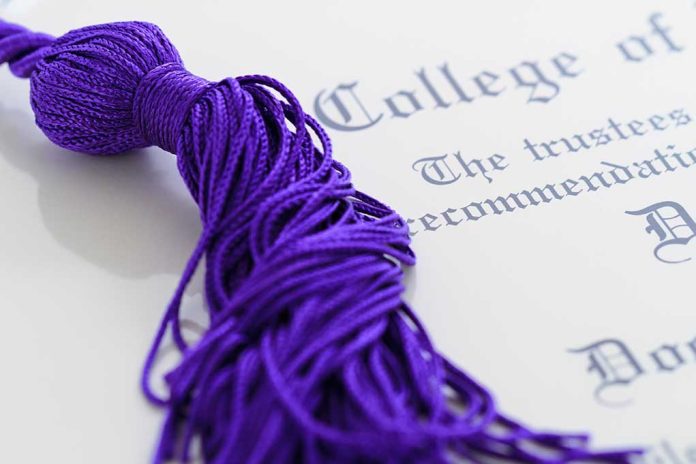 (DailyDig.com) – Democrats are still striving to pass Biden's massive infrastructure bill, even though the price tag is much smaller than the original $3.5 trillion. If the Build Back Better Act passes, it will usher in an era of change in the US — especially around education.
Part of the massive bill focuses on funding for universal pre-K or preschool. The section covering this proposition would require preschool teachers to hold a bachelor's degree before entering the classroom.
The provision would require teachers to have a degree in early childhood education or a "related field."

Proponents of the policy say requiring preschool teachers to have 4-year degrees would increase the quality of preschool education and teacher pay.https://t.co/fPYrbfDvVq

— Washington Examiner (@dcexaminer) October 28, 2021
Supporters of this legislation, which is still in its developmental phase, say it will improve education quality for young kids while also granting teachers a pay increase.
According to a report by The 74 Million, over 20 states already require teachers to be college graduates. This includes Texas, Illinois, Georgia, and New York.
American Enterprise Institute researcher Max Eden feels very little evidence supports the idea that quality of education for preschool students increases when teachers hold a degree. His opinion echoes that of Conservative education experts, many of whom believe the measure will only make it harder for women to find meaningful employment. They feel it will also unfairly burden people already in, or looking to, enter the pre-K field.
Financial experts also worry that forcing preschool teachers to get a degree could potentially drive up service costs. That strain could become too much for cash-strapped public schools to bear, especially without additional government support.
If the Build Back Better Act passes with the pre-K provision, teachers currently operating in pre-K environments will have seven years to obtain a degree.
Copyright 2021, DailyDig.com