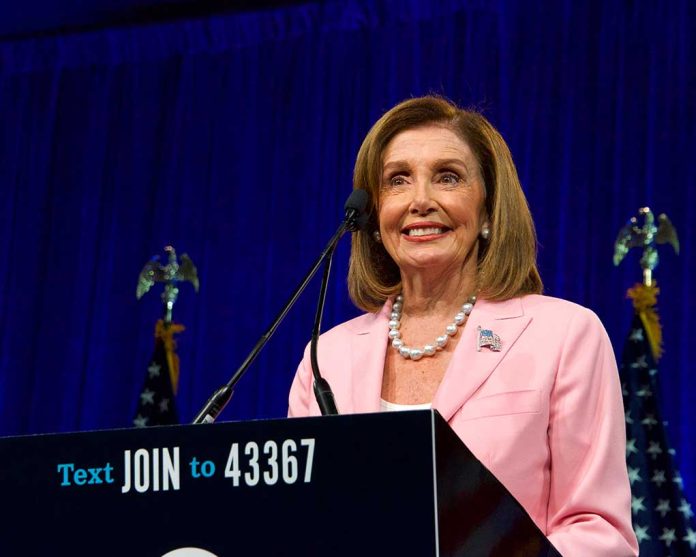 (DailyDig.com) – Many Democrats see House Speaker Nancy Pelosi (D-CA) as a strong leader. However, there's dissent on the subject even among Democrats, at least one of which recently expressed steep concerns over her husband's involvement in stock trading. Senator Jeff Merkley (D-OR) feels Paul Pelosi and most politicians have an unfair advantage.
Pelosi believes that members of Congress should be allowed to trade stock if they are transparent about their actions. Even so, Senator Jeff Merkley (D-OR) worries that the right to invest in stocks and individual holdings stands to influence politicians on tax laws and policies.
Speaker Pelosi is an amazing leader, but on this issue I disagree with her completely. When members hold individual stocks it can't help but influence their thinking on policies and tax laws that affect their value.https://t.co/pcPcgbUj4v

— Senator Jeff Merkley (@SenJeffMerkley) January 8, 2022
Merkley's words seem to suggest he knows full well that Pelosi's husband stands to benefit from her role financially. They also give the impression that the senator knows full well that his own party leaders may be susceptible to corruption.
Lawmakers undoubtedly get an inside scoop on stock trading that the rest of America doesn't, which could theoretically grant them an unfair advantage. They often know about changes to legislation long before the average citizen, giving them time to adapt.
Pelosi defends lawmakers and the right of spouses to invest in trade stocks. In fact, she calls America a free market. Yet, some suggest that's an expected viewpoint for someone whose own husband gained an immense amount of wealth as a direct result of trading.
The House Speaker was one of the wealthiest members of Congress as of the time this article was written. Reports from July of 2021 show that Paul Pelosi raked in $5.3 million on tech options at an auspicious time: right before the House released an anti-monopoly agenda that many analysts expected would send stocks into a tailspin.
A recent Trafalgar Group poll shows that over 75% of Americans believe members of Congress and their spouses hold an unfair trading advantage over the rest of the US. Meanwhile, just 5% indicated that lawmakers should have the right to trade stocks.
Copyright 2022, DailyDig.com