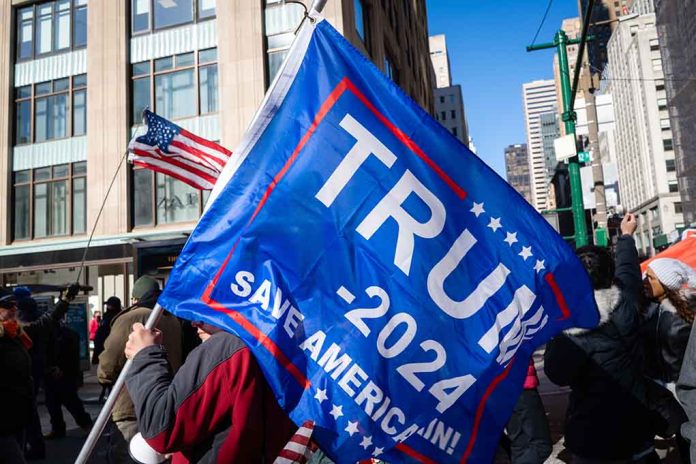 (DailyDig.com) – The Democrat Party predicts Trump will lose if he runs for president in 2024. DNC Chair Jaime Harrison said Trump will lose again because he failed as president.
Harrison said other Republicans may challenge Trump's bid for the GOP candidacy. He declared the Democrat Party was ready to take them all on and that this is only the start of what will be a contentious Republican primary.
"Democrats stand ready to remind Americans what Trump brought America." Harrison stated that Trump had a failed jobs record, ruined our standing abroad, a far right-wing Supreme Court that overturned Roe v Wade paving the way to criminalize abortion, gave corporations huge tax breaks and chaos when he incited a MAGA mob to attack the Capitol to overturn an election.
When Trump last ran in a Republican primary, he was an outsider disturbing a field of career politicians. It's different this time. Trump's face is older since he entered politics. In his campaign announcement, he conceded as much.
Trump is no longer the astute businessman who fixes professional politicians' problems. He's a politician now.
He won his primary on the immigration issue. He helped alter the Republican mainstream from the Bush era. Now, his opponents agree with him.
The majority of conservatives and Republicans want the party to move past Trump. They are hoping that Donald Trump will make things easy for them by deciding not to run for president in 2024.
However, Trump announced that he's running for president in 2024 in Palm Beach, Florida. Trump told supporters at Mar-a-Lago that he is running in 2024 for America's greatness.
"But just as I promised in 2016, I am your voice. I am your voice," he told his supporters. He also told them that together with him, they will not let Washington muzzle them. His movement is working because it's non-political movement involving 'We the People'.
Biden is projected to be the Democrat nominee, setting up a 2020 rematch with Trump, who set a record for most votes.
Copyright 2022, DailyDig.com