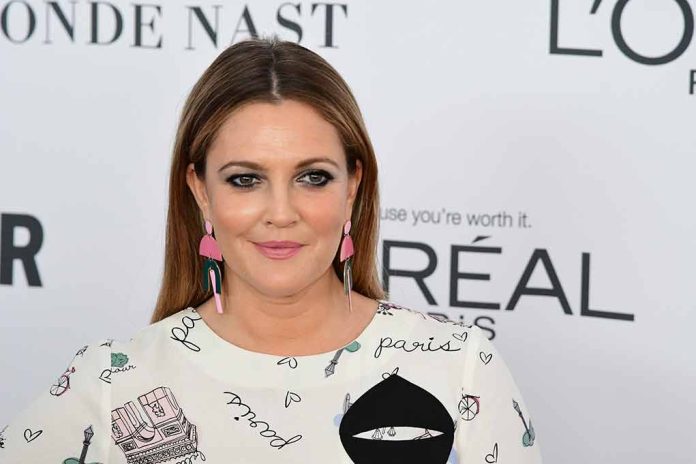 (DailyDig.com) – Actress Drew Barrymore has withdrawn from hosting the "MTV Movie & TV Awards" show in support of the writers' strike. But she's on board to host in 2024. Meanwhile, because of the striking writers' union, they won't be having a red carpet for the event on May 7th.
Barrymore said that she will not host the "MTV Movie & TV Awards" live in support of the strike because she paid attention to the authors and wanted to show them the utmost respect. Everything that they admire and enjoy in film and TV is a product of their own making. She has decided to wait it out, but she will keep an eye on the situation from her house. She hopes the rest of us will do the same. She expressed appreciation to MTV for being such wonderful collaborators throughout her career. She can't wait till next year to participate in the MTV Awards show since the event is fan-driven and genuinely celebrates the diversity of its audience.
The awards ceremony will still be telecast on Sunday, May 7, but without writers from the Writers Guild of America or a host. MTV has canceled the event's red carpet, which might cause additional performers to cancel as well.
Even though Barrymore won't be physically there, she will still be a part of the show because, despite her withdrawal, the skits she taped for the show are scheduled to debut on MTV and other Paramount Global media outlets this coming Sunday.
Jennifer Coolidge, star of "The White Lotus," will be honored with the Comedic Genius Award. Jamie Lee Curtis, Busta Rhymes, Halle Bailey, Sarah Michelle Gellar, Dominique Fishback, Dave "Lil Dicky" Burd, Gal Gadot, and others have all been revealed as presenters.
Since the union for the Writers Guild of America went on strike on May 1, this will be the first awards presentation to air on television.
Copyright 2023, DailyDig.com