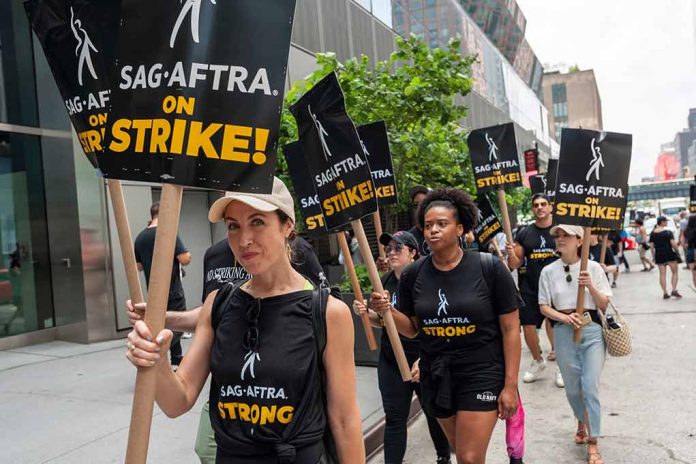 (DailyDig.com) – One of the most anticipated upcoming movies, "Dune: Part Two," will not be released until next year, Warner Bros. said on August 24.
Due to the current actor's strike, which hinders celebrities from marketing their films, the release date of Denis Villeneuve's sequel, which had been scheduled for November 3, has been pushed back to March 15, 2024. With the strike now in its second month, there were rumors that "Dune: Part Two" was looking to be rescheduled; now confirmed.
Legendary and Warner Bros. are waiting until its star-studded cast can promote the sequel to 2021's Oscar-winning "Dune" before beginning marketing for the film. Starring in "Part Two" are Zendaya, Rebecca Ferguson, Timothée Chalamet, Austin Butler, Javier Bardem, Florence Pugh, Dave Bautista, Léa Seydoux, and Stellan Skarsgard.
Due to the continuous strikes by screenwriters and performers, the majority of recent movies have decided to go through without their stars appearing to promote them. During the strike, SAG-AFTRA requested that its members refrain from promoting movies from major studios.
MGM Studios' "Challengers," directed by Luca Guadagnino and starring Zendaya, was originally scheduled to start at the Venice International Film Festival, but the release was pushed back to April of next year. Additionally, Sony has rescheduled the release of the next "Ghostbusters" picture from December of this year to December of the next year, and it has deleted "Spider-Man: Beyond the Spider-Verse" from its release plan.
Legendary Pictures and Warner Bros. have postponed the release of "Godzilla x Kong: The New Empire" by a month, to April 12, as a result of the "Dune" postponement. Warner Bros.' "Lord of the Rings: The War of the Rohirrim" has delayed its release from April to December 2024.
The bad news for owners of theaters are the many delays caused by the strike. It might have turned out far worse, however. Warner Bros.' three major December releases, "Wonka" (15), "Aquaman and the Lost Kingdom" (20), and "The Color Purple" (25), will all still debut on their scheduled dates.
Copyright 2023, DailyDig.com