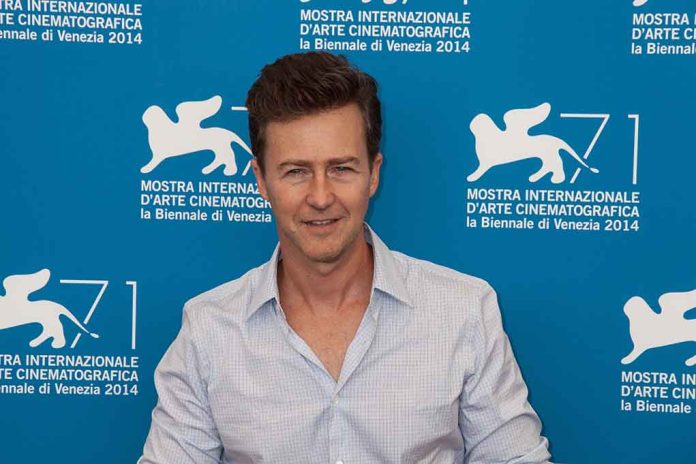 (DailyDig.com) – Actor Edward Norton discovered that Pocahontas is his 12th great-grandmother on the PBS program "Finding Your Roots," in which host Henry Louis Gates unveils the celebrity ancestry of famous people. In the video, you can see that the actor looks a little surprised because, even though his family thought the relationship might be real, it was never confirmed.
Gates acknowledged that it was family lore but insisted that it was unquestionably real.
Norton, renowned for movies including "American History X" and "Birdman," questioned Gates about how he could prove the connection. The host said it was done by following the paper trail.
According to a document, Pocahontas and John Rolfe were married on April 5, 1614, at Jamestown, Virginia, according to Gates. Gates said that Norton's ancestry could be traced through other papers and documents.
Gates asserted that this is roughly as far back as you can look when studying someone's past. He noted that William Shakespeare passed just two years after Pocahontas and Rolfe wed, to underscore exactly how long ago it was.
"This just makes you realize what a small piece of the whole human story you are," Norton said.
Pocahontas, who was born in or around 1596, was the daughter of Wahunsenaca, the supreme chief of the Powhatan Chiefdom, which, according to the National Park Service, peaked at 25,000 people.
Captain John Smith said that Pocahontas saved his life when he was taken prisoner by the Powhatan and was about to be killed. According to Smith, Pocahontas put her head on top of his head in order to stop his beheading and prevent him from being murdered. The park service cautions that there is some historical disagreement over whether this incident actually did take place.
Pocahontas later married widower John Rolfe after being abducted by the English. She became a Christian, was given the name "Rebecca," and gave birth to a son called Thomas in 1614. In 1616, the family relocated to England.
The first episode of Season 9 of the program, which includes Norton, aired on Tuesday.
Copyright 2023, DailyDig.com