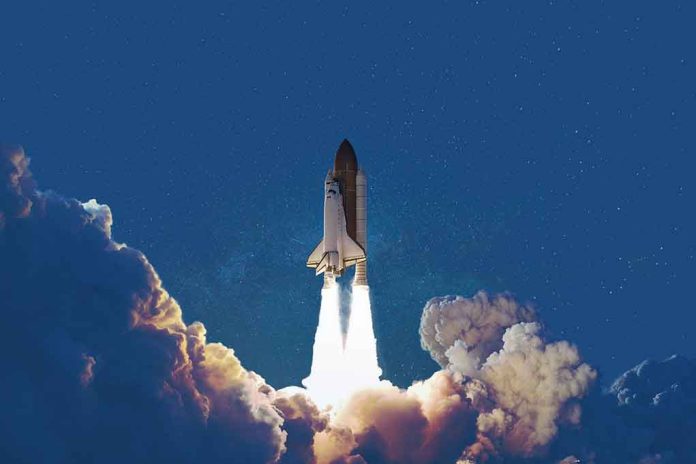 Elon Musk Just Can't Stop Winning, Latest INCREDIBLE Success Proves It
(DailyDig.com) – Elon Musk has had a busy year. Between running SpaceX and Tesla, the billionaire has been ironing out the details of purchasing Twitter. Despite the social media platform largely taking up his time, Musk still managed to squeeze in some praise and appreciation for his employees at SpaceX. The company just launched three space missions within 72 hours, a feat worthy of the entrepreneur's approval.
The Tesla owner and CEO offered his team congrats after the successful launches. According to Space.com, the first was the launch of 53 Starlink Internet-providing satellites from the Kennedy Space center on June 17. Then, the next day, it was on to California, where SpaceX launched a radar satellite for Germany's military from the Vandenberg Space Force Base.
Finally, on June 19, SpaceX launched a third space mission from Cape Canaveral in Florida. That mission consisted of a two-stage Falcon 9 rocket launch, which successfully landed back on Earth just 10 minutes after taking off and orbiting a communications satellite for Globalstar. This most recent launch marked SpaceX's 26th since the beginning of 2022.
In mid-June the Tesla CEO declared SpaceX would have a starship ready to fly by July, with another in the works being ready for liftoff in August. The company plans on making monthly flights after that point. Musk mentioned he stayed up late to check the progress of the program on June 14.
Starship will be ready to fly next month. I was in the high bay & mega bay late last night reviewing progress.

— Elon Musk (@elonmusk) June 14, 2022
SpaceX's recent success shows the company is heading in the right direction. The world's richest man has enjoyed great success with his space program, which is putting Musk on course with his goal of one day getting people on Mars.
Copyright 2022, DailyDig.com