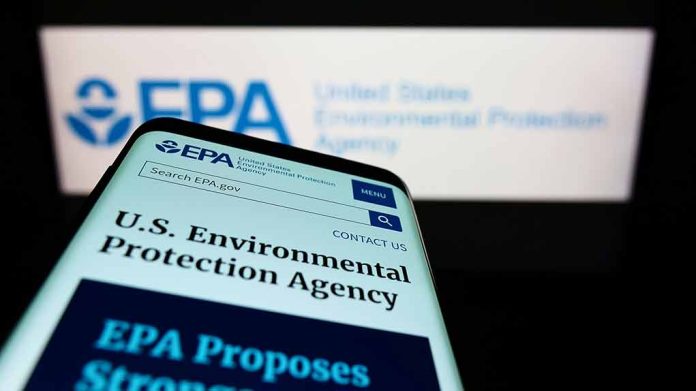 (DailyDig.com) – On May 3, Michael Regan, Administrator of the Environmental Protection Agency (EPA), testified before a Senate panel and said that the agency had environmental justice hardwired into its operations.
On April 19, the EPA shared its proposals for a 'Greenhouse Gas Reduction Fund' in the amount of $27 billion. These ideas are independent of the EPA's budgetary proposal of $12.083 billion. The fund was created in the 'Inflation Reduction Act,' which was enacted into law by President Biden in the month of August, giving up to sixty permits to states in order to grow solar-powered projects in low-income or disadvantaged areas. Additionally, the fund will provide financing to no less than two non-profit organizations in order to promote sustainable energy technologies.
Environmental justice is described by the EPA as the equitable treatment and substantial participation of any individual irrespective of earnings, color, country of origin, or ethnicity in the regulation, execution, and advancement of policies, rules, and ecological laws.
Regan spoke about how the Environmental Protection Agency has included environmental justice in its fundamental mission statement. They have a number of very precise measures that are tied to the $27 billion in funding in order to guarantee that individuals who are disproportionately affected and areas that are at a disadvantage will have access to this cash.
In April, President Joe Biden issued an executive order that is a follow-up to an executive order that he issued on the very first day he was in office. The order establishes 'Agency Equity Teams' to manage the distribution of the funds. In September, the Environmental Protection Agency opened a new office called the 'Office of Environmental Justice and External Civil Rights.'
Regan explained that with the introduction of a new office for the nationwide program, they are ingraining civil rights and environmental justice deep into the fundamental structure, or DNA, of the EPA. This will ensure that individuals who have battled to get their issues addressed will see action to resolve the problems that they have been suffering for decades.
Copyright 2023, DailyDig.com