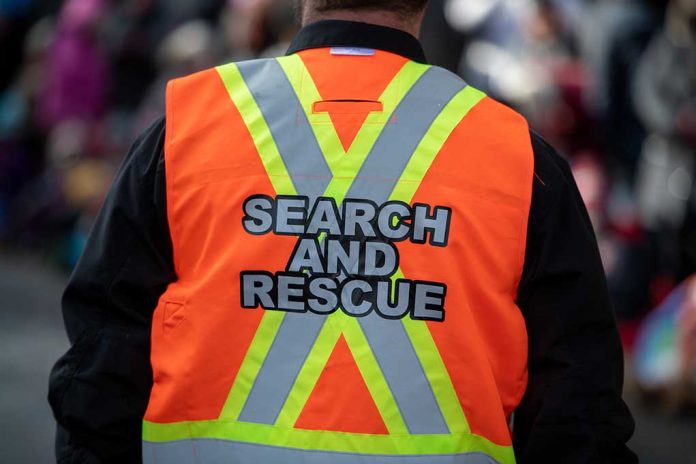 (DailyDig.com) – The Westchester County, New York, adventurer who had been stuck in a cave in Turkey for almost one week was finally rescued early in the morning of September 12. At 12:37 a.m. local time, he emerged from the cave.
Mark Dickey became unwell on September 2 at a depth of over 3,000 feet within the Morca cave in the Taurus Mountains of southern Turkey. He experienced severe internal bleeding that was causing him a lot of pain. He lost his appetite, was rendered half comatose for three days, and became too frail to crawl out on his own. The plight of the 40-year-old cave explorer was met with a massive European-wide response from rescuers.
On September 3, a Hungarian doctor was the first of several physicians and rescuers to reach Dickey and begin treating him. After administering intravenous fluids and blood to the famous cave explorer, medics deemed him fit to attempt the perilous climb.
The Turkish Speleological Federation reported that after they brought him to the surface on a stretcher, they administered additional emergency medical treatment. They announced that he was all right and that emergency medical personnel up in the camp were taking care of him.
Debbie and Andy, his parents, have expressed indescribable relief and immense excitement at their son's safe removal from Morca Cave.
About 190 specialists from Turkey, Hungary, Bulgaria, Italy, Croatia, and Poland worked together on the rescue.
Dickey heads up a volunteer organization that aids in mine and cave rescue in New Jersey called the New Jersey Initial Response Team. He was helping the Anatolian Speleology Group Association map out the cave system, which is 1,486 meters (4,186 feet) deep. The group earlier said that he and the others started their subterranean expedition on August 31.
Dickey delivered a video message of thanks while still trapped in the cave. He remarked that the number of individuals who had replied above ground was not surprising given how close the caving community is.
Copyright 2023, DailyDig.com