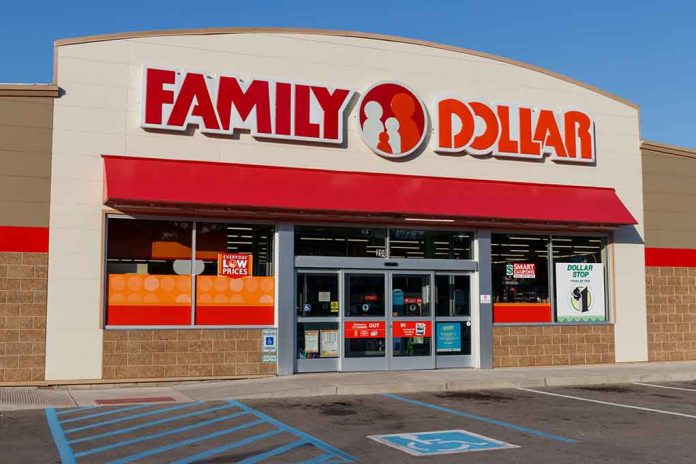 (DailyDig.com) – Complaining about work is as normal as breathing for many people. Just about everyone has at least one thing to gripe about. While some jobs are certainly worse than others, especially where working conditions are concerned, one woman who worked for Family Dollar reports an abjectly horrifying experience.
Aimee Hargrove says she endured hell while working for Family Dollar. Hargrove recalls that her son needed to have an emergency appendectomy during her first year as store manager. She requested time off to stay with him at the hospital; store owners refused.
The young mom stayed at the hospital with her son, but her work forced her to come in and close each night.
Family Dollar workers complained of being underpaid for 80-hour workweeks, sleeping in chairs, and finding snakes in their stockrooms. Their complaints have been kept secret until now. https://t.co/sXV5LlMiMf

— Business Insider (@BusinessInsider) December 20, 2021
Hargrove claims Family Dollar shorted her managerial pay. The former Family Dollar manager explained that she brought home around $800 for a 52 hour week, or around $15/hr. When she worked close to 90 hours per week, her paycheck reflected just $10/hr instead.
Federal law does not require companies to pay managers and others on salary overtime.
Hargrove also says the boundaries of her job often exceeded basic managerial duties. Instead, the title of manager allows Family Dollar to skip out on paying people overtime. Around 30 other employees corroborate the woman's story, reporting unfair, unsafe, and often unsanitary conditions in the company's working environments.
Some employees spoke of suffering armed robberies while others stated varying circumstances had led them to need surgery for medical conditions.
Family Dollar employees, unfortunately, can't do anything about their treatment. The retailer, upon initial employment, asks them to sign a contract prohibiting employees from suing the company, which prevents them from receiving compensation.
Copyright 2021, DailyDig.com