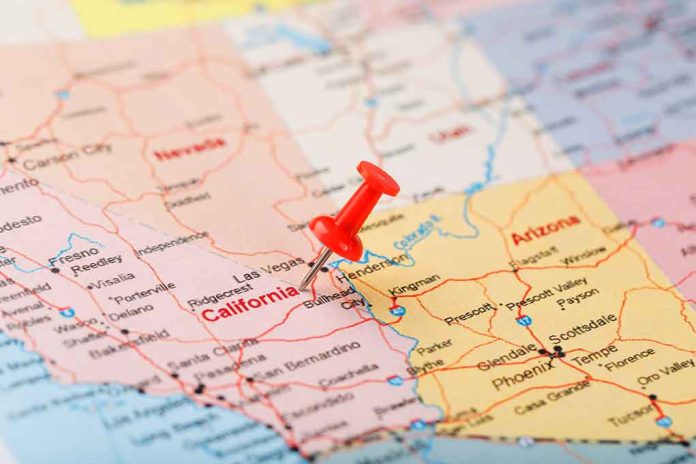 (DailyDig.com) – The progressive agenda in California has become kryptonite for this one-time "Superman." Dean Cain, an actor, announced his departure on June 7 due to the state's liberal policies.
He spoke about how gorgeous California is and how much he loves living there. Everything about it is great except for the bad policies on homelessness, criminal justice, and the budget.
Cain said he is leaving California because the state's policies have ruined the quality of life there. The actions of their state officials have forced everyone with financial means to leave.
He pointed out that he is not alone in his decision to leave California, saying that many others share his opinion that the state's political leadership is to blame for the exodus. Like Scott Baio from "Happy Days" and Mark Wahlberg from "The Happening," Cain has decided to leave the state. Wahlberg and his wife, Rhea Durham, uprooted their family last year so that they might provide a brighter future for their four children.
Cain mentioned that Mark accomplished a great thing. He was hoping that it was also a brilliant move. Cain said that he plans to leave for Las Vegas, and in May, he offered his Malibu mansion for sale at $6.25 million.
Cain said he's been in Las Vegas for two weeks and thinks it was a good decision. It has made his child so much happier. From Malibu, he had to travel around 45–60 minutes to reach anywhere. While in Las Vegas, his longest commute time is twenty minutes.
Tax rates in California go from one percent to 12.3 percent, with an extra one percent surcharge applied to earnings exceeding $1 million. The actor was also drawn to Nevada in large part because of the state's absence of income tax.
Famous people aren't the only ones who have left California. Migration reports from the United States Census reveal that over half a million people have fled California since 2020. The progressive policies and frequent natural calamities allegedly caused an exodus of almost 508,000 inhabitants between April 2020 and July 2022.
Copyright 2023, DailyDig.com