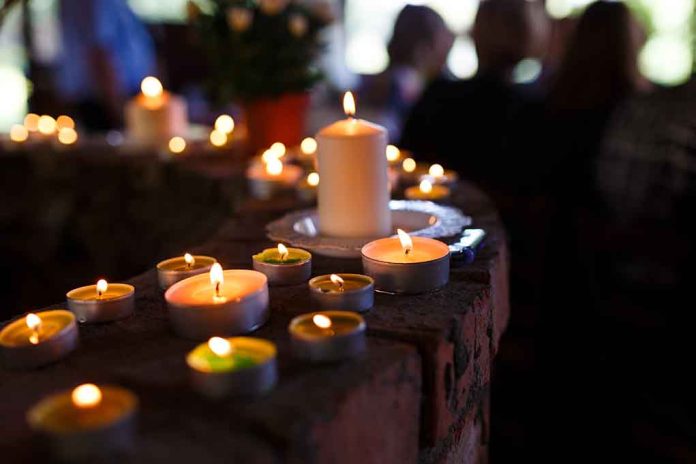 (DailyDig.com) – A New York City fireman with 15 years of experience died last week while saving his daughter from a swift current along the New Jersey shore.
Mark Batista, a 39-year-old fireman with the FDNY, was alongside his family on Sylvania Beach, close to Avon-by-the-Sea, when his young daughter was swept away by the current.
Batista, who was not on duty at the time of his death on June 9th, died that morning. According to the authorities, he ran into the ocean after his daughter but was unable to save her because of the strong rip current. A rip current, sometimes called a rip tide, is a river-like channel of water that develops in the ocean and runs away from the beach.
Batista was initially thought to be a Teaneck local; however, authorities withheld his full identity. The New York City Fire Department issued a statement on Sunday confirming his identification. There was mention of his time spent working as an emergency medical technician and a fireman. Batista was an employee of Brooklyn's Engine Company 226.
In a statement, the FDNY expressed their deep sorrow at the loss. Batista served the New York City Fire Department for fifteen years, first as an emergency medical technician and then as a fireman. The Department said their staff are saddened by his death and join with his family in their grief.
On Friday, when witnesses on the beach reported what seemed to be a drowning, officers and a water rescue group used watercraft to search the area for Batista and his daughter. Batista was located, taken to the hospital, and confirmed dead upon arrival. The rescue effort was successful for the adolescent, and she was brought to Jersey Shore Medical Center.
On Friday, when Batista drowned at a beach in Avon-by-the-Sea, there were apparently no lifeguards on duty. As stated on the municipality's website, regular workday lifeguard rotations will restart next weekend.
Copyright 2023, DailyDig.com