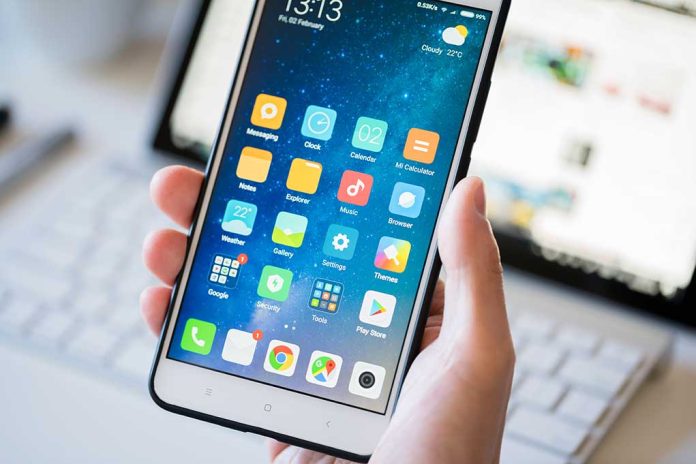 FBI Warning: Don't Fall Victim to This New SCAM
(DailyDig.com) – Cryptocurrencies have become extremely popular among investors. Crypto's popularity has led to the creation of many apps for people to trade, buy, and sell the virtual commodities. The Federal Bureau of Investigations (FBI) is warning of a scam going around that's targeting potential investors and has stolen millions of dollars.
Fake crypto app scams are proliferating, the FBI warns, and scammers are making off with millions. https://t.co/KjbU8YSK25

— Money (@Money) July 25, 2022
According to an FBI report, 244 Americans have lost a combined $42.7 million after cybercriminals swindled them with fake crypto apps. The Bureau issued its warning to individual investors and financial institutions, reminding them to be vigilant when dabbling in cryptocurrencies. The agency explained scammers are stealing the logos, names, and other means of identification from legitimate trading programs and using them to fabricate their own websites that look like the real deal.
The FBI mentioned a case in which one of these fake apps convinced over two dozen people to deposit their cryptocurrency into the so-called "wallets" the page provided. The criminals behind the application stole a combined $3.7 million as investors soon realized they couldn't withdraw their funds. In additional cases, the scammers posed as overseas financial institutions and fooled people into thinking they were dealing with real companies.
Regardless of the scam, they all seem to use a "Trojan Horse" method, tricking individuals and institutions into downloading an app that appears to be trustworthy and then attacking when the victim least suspects it. Thankfully, the FBI has a number of ways investors can avoid these schemes.
Always be cautious of any solicitation to buy, sell, or trade crypto on an unknown app. When an incoming message claims to be from someone familiar and sends invitations to use a new program, ensure the sender is who they claim to be. Also, be suspicious of any promises of profit, outsized returns, and signup bonuses.
Copyright 2022, DailyDig.com