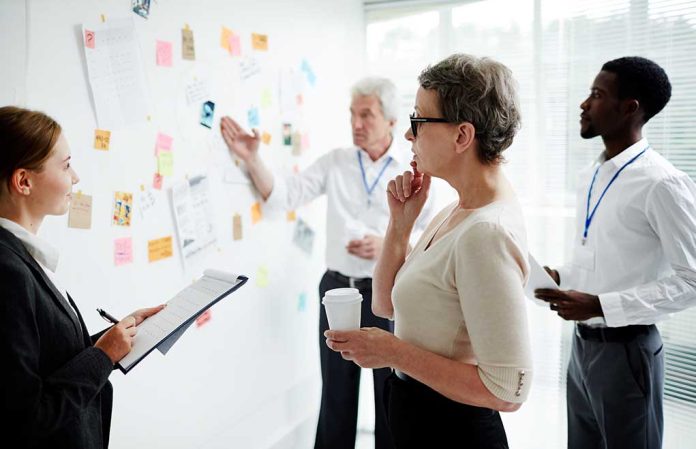 (DailyDig.com) – Back on November 6, the FBI launched a series of raids on locations associated with Project Veritas, a well-known, right-leaning citizen journalism group that mostly reports on Democratic Party transgressions. They were looking for a missing diary belonging to President Joe Biden's daughter, Ashley Biden.
It isn't clear whether the agency located the diary during the raids. However, the group's leader, James O'Keefe, clarified that an unnamed informant did contact Project Veritas in late 2020 to offer them access to the allegedly illicit book. They refrained from publishing any of its content as they couldn't verify whether it was real.
At some point after that initial exchange, Ashley Biden reported the diary stolen. A warrant issued on November 5, 2021, shows the FBI launched a stolen property investigation in response and set their targets on Project Veritas.
Project Veritas Raids: Feds Investigating Ashley Biden Diary as Stolen-Property Case … which ought to alarm, rather than be celebrated by, the press – my @NRO column … https://t.co/j6lXft3XVR

— Andy McCarthy (@AndrewCMcCarthy) November 17, 2021
The FBI raids occurred a short time later, which immediately ignited a firestorm of concerns from journalists and the press at large. Project Veritas clearly hadn't stolen the diary themselves; after all, an unnamed third party provided it to them. So, why was the FBI so quick to conduct raids on them for simply having access to evidence?
A long list of reporters and journalists began speaking out, accusing the FBI of violating journalism rights enshrined under Freedom of the Press. They said the decision to investigate Project Veritas in the first place amounted to misprision, failure to report a known crime. Or, to simplify, the FBI sought to prosecute PV for accepting evidence from the alleged thief.
The New York Times seemed to instantly become aware of the warrant and the raids. They published an article about the search for the "stolen" diary that seemed to all but gloat over the attack on Project Veritas. What if the FBI had targeted them instead?
Ultimately, this situation sets a dangerous precedent. It suggests the government can arm the FBI to investigate media outlets who interact with informants and whistleblowers, which is exactly why freedom of the press exists in the first place.
Copyright 2021, DailyDig.com