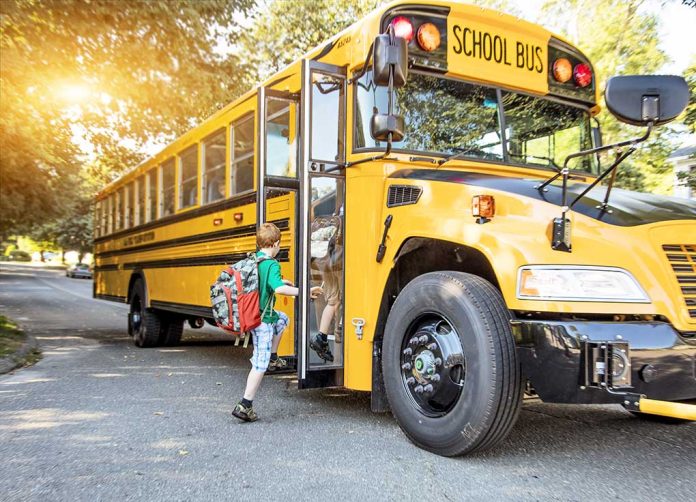 (DailyDig.com) – Despite threats of opposing positions from attorney generals, increased national attention, and a last-minute change of a board member, the Oklahoma Virtual Charter School Board voted 3-2 to pass funding by taxpayers for the first such religious school in the US. The issue of the separation of religion and government is likely to be litigated as a result of this.
The planned online Catholic public charter school in Oklahoma would serve students in grades K–12.
The archdiocese said in their charter school application that Catholic schools are the setting in which religious education takes place. Christian schools take part in the teaching ministry of the gospel. Concerns have been raised over whether or not the online school, St. Isidore of Seville, would follow all applicable federal and state non-discrimination laws as a result.
According to Brett Farley, executive director of the Oklahoma Catholic Conference, this is just a continuation of their efforts to provide educational possibilities for children in need in Oklahoma.
On June 5th, the office of Oklahoma's Attorney General, Gentner Drummond, a Republican, stated that legal action may possibly be taken by the state if the contract for the Virtual Catholic Charter School of St. Isidore of Seville was signed.
The state establishment of the first public charter school of a religious nature in the country is a blatant infringement of religious freedom, according to Rachel Laser, 'Americans United for Separation of Church and State's' CEO and president. She said that her organization would likely challenge this decision in court and advocate for religious freedom.
No student is compelled to attend one of these institutions, according to John Meiser of the Religious Liberty Institute at the University of Notre Dame's Law School.
There are tax credits and voucher systems in place in several states for families that have youngsters attending private schools. In addition, there are government-sponsored initiatives that provide funding for religious institutions. The Oklahoma school proposal is unique, though, since it would get all of its funding from the state.
Copyright 2023, DailyDig.com