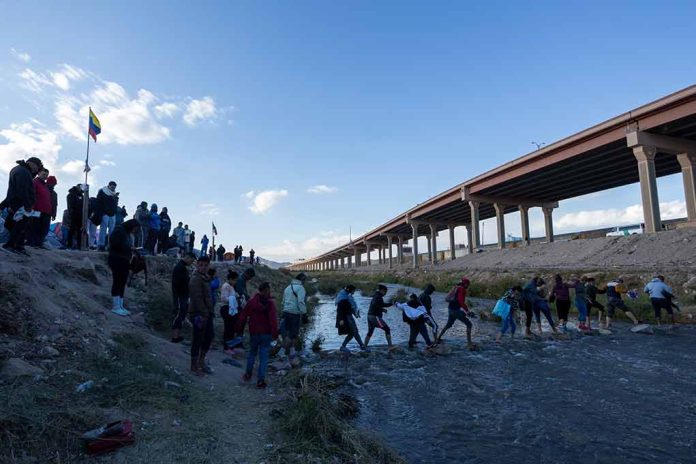 (DailyDig.com) – Five migrants who were captured by Border Patrol authorities in an individual border area were found to be listed on the FBI's 'Terrorist Screening Database' (TSDB). On Friday, May 12, just after Title 42 came to a close, the arrests were made in the Tucson section.
Per the FBI, the TSDB stores details about people who have been given reasonable suspicion of being or being involved with terrorists. If a person is listed on it, 'Customs and Border Protection' (CBP) is required to report the incident to the FBI. According to a CBP insider, the FBI's 'Joint Terrorism Task' was sent in to verify the migrants' identities and continue the investigation.
From the CBP report, 80 foreign nationals on the 'Terrorist Screening Database' were detained this fiscal year after illegally entering the country via the southwest US border. Another two were caught when they entered from Canada's border to the north.
From October 2022 through March 2023, data includes migrants who were captured. Immigrants whose identities are on the TSDB list are different from those who are investigated because they are from a country of particular interest.
The FBI's 'Terrorist Screening Center' (TSC) is responsible for the database's upkeep and distribution of its contents to other government departments, including the DOD and the DHS. Most individuals on the FBI's terrorist watchlist are foreign nationals with no apparent ties to the United States.
The CBP source states that the foreigners who tried to evade capture and detection by crossing the border unlawfully were apprehended in many separate occurrences during the day on Friday.
Under Biden's administration, the number of immigrants in the TSDB increased dramatically. Only 14 immigrants in the TSDB were caught by authorities over the four years of Trump's administration (2017–2020). A total of 196 individuals on the list have been captured by agents throughout fiscal years 2021, 2022, and so far in 2023. The arrests made on Friday are not included in these totals.
Copyright 2023, DailyDig.com