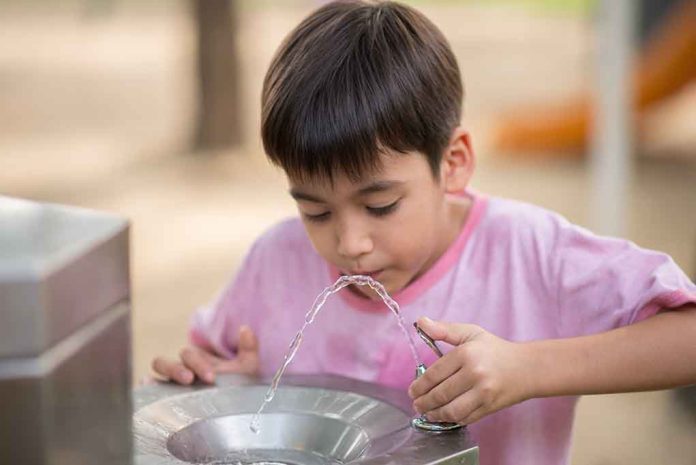 (DailyDig.com) – The Fluoride Action Network (FAN) lawsuit against the EPA to prohibit fluoride being added to public water systems is being delayed by the EPA.
Hypothyroidism in women who are pregnant and neurological problems in their children have been related to consumable fluoride. Additional studies have shown that youngsters who are exposed to more fluoride have below-normal intelligence.
When a petition was submitted in November 2016 asking the EPA to protect the public from the neurotoxic dangers of fluoride by prohibiting its introduction to water, a lawsuit was launched in 2017. It cited over 2,500 scientific research pages on health concerns, including 180 studies linking fluoride to lower IQ and neurotoxicity.
Dental experts now know that topical fluoride prevents tooth decay better than swallowing it. FAN reports that more water utilities buy fluoride from China. These cases suggest the Chinese quality of their chemicals is more inadequate than U.S.-produced chemicals from the US.
The lawsuit showed government tactics to restrict evidence and prevent water fluoridation from receiving judicial scrutiny. FAN's spokesperson said this is a big shift in the government agencies' attitude, and the lawsuit would provide the public access to crucial information that would otherwise be buried forever.
In its statement on February 27, 2017, the EPA disputed the notion that fluoride exposure caused neurological damage. The 2016 Toxic Substances Control Act allows people to appeal denials from the EPA in federal court. In 2017, Food & Water Watch, FAN, and the Organic Consumers Association sued the EPA over the denial.
Michael Connett, a plaintiff attorney, received CDC communications under the Freedom of Information Act discussing the NTP's unpublished Fluoride Toxicity Study. The emails suggest Levine, Assistant Secretary of Health, prevented the NTP report from being released.
The report was placed on hold by Levine until further notice, according to a June 3, 2022 CDC email. Connett said that these communications show that the NTP regarded the denial from the EPA as its final report. They also indicate that the CDC opposed the NTP's publication and that the HHS administration intervened to prevent its release.
Copyright 2023, DailyDig.com