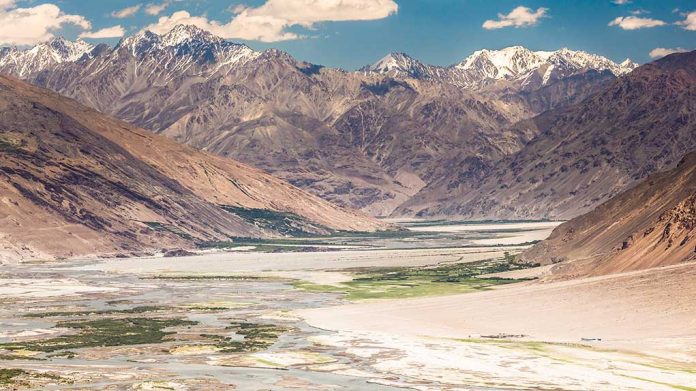 (DailyDig.com) – The Taliban now controls Afghanistan. Concerns from countries around the world brew about what may happen in the future. Those concerns are likely to multiply as word of Al-Qaeda officials flooding back into the country spreads.
Former security chief to Osama bin Laden, Amin al Haq, is allegedly in Eastern Afghanistan once again. A video of the well-known Black Guard member recently surfaced showcasing his passage through a Nangarhar province checkpoint.
This video shows Amin-ul-Haq, Osama Bin Laden's security chief, return to his native Nangarhar province after it fell to the Taliban.

So now Al-Qaeda leaders are casually strolling back into #Afghanistan?

— Shabnam Nasimi (@NasimiShabnam) August 30, 2021
The exact date of the video remains a mystery.
An exclusive report published by the Foundation for Defense of Democracies (FDD) claims Haq was part of a larger convoy of brand new SUVs ushered through the checkpoint by heavily armed Taliban soldiers. The organization also says a small crowd gathered around the former security chief's SUV to shake his hand and take selfies with him.
Al-Qaeda's return to Afghanistan is cause for significant concern, as it may signal their growing strength or serve as a forerunner for future attacks. The timing of the video's release also feels suspicious, with the 20th anniversary of the group's attack on the World Trade Center just over a week away. At the very least, it proves they're no longer afraid to appear in public.
Copyright 2021, DailyDig.com