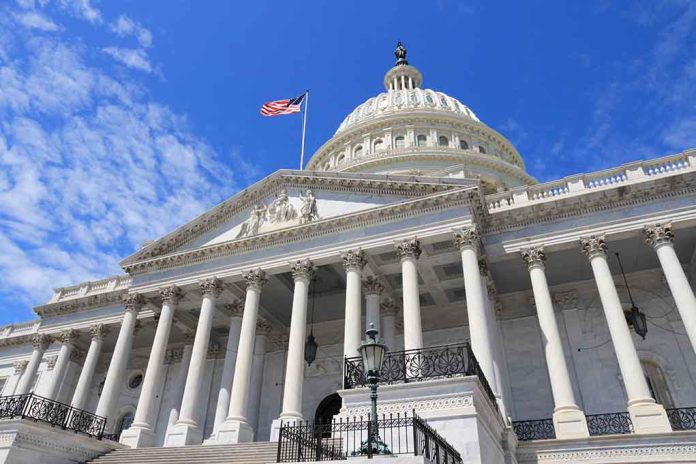 (DailyDig.com) – On April 3, previous FBI agent Peter Strzok suggested that GOP disapproval of the FBI might lead to bloodshed.
Classified papers were found on August 8 at an office in Mar-a-Lago and the residence of President Biden, and the FBI drew scrutiny for its treatment of the situation.
Since Strzok doesn't see the GOP leadership accomplishing much with agencies of law enforcement to quell this kind of anger, he predicts that we will see violent episodes.
According to Strzok, the issue stems from the fact that an FBI branch location was assaulted in the Midwest after the Mar-a-Lago raid.
He went on to claim that neither of the Florida FBI regional headquarters had been assaulted and that they, like NYC's courtroom and the DA's office, had been locked down securely. Someone in Texas, New Hampshire, or Nebraska may still believe there has been an injustice on the part of the US government, especially with advocates such as Jim Jordan and Marjorie Taylor Greene calling for the defunding of the FBI.
Strzok wondered how one could foresee the unexpected breakdown of someone who was already mentally unstable. His decision to strike out against the government came out of nowhere, having nothing to do with Mar-a-Lago, Trump, or NYC.
Chairman of the House Judiciary Committee, Jim Jordan, has vowed to cut funding to any agency of the government that interferes with elections. He claims that the Department of Justice and the FBI have done so in their efforts to bring down President Trump.
Jordan emphasized the need to lay out all of the information. This is happening across a wide range of subjects where they feel the authorities have turned on the people they are meant to serve in the United States.
Jordan further said that the recent accusation against Trump affects all Americans. The goal here is to silence anyone who disagrees with the left's current agenda. That's perhaps the scariest part of it all.
Copyright 2023, DailyDig.com