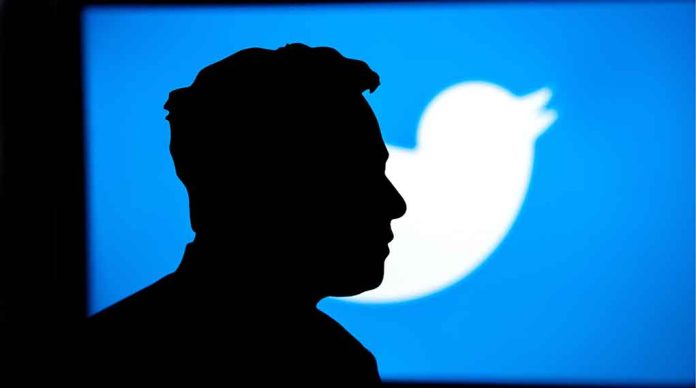 (DailyDig.com) – When Elon Musk became Twitter's CEO, dozens of veteran government agents left the company.
After Musk's revelation in April 2022, when he began exploring the ownership of Twitter, the firm saw a widespread departure of employees. On October 27 of that year, he seized full control of the company as CEO. During that time and in the months after, 28 Twitter employees who had previously held positions in the DHS, FBI, CIA, and DOJ departed Twitter.
After offering Twitter's remaining full-time workforce the November ultimatum to commit to working seriously or depart their positions, Musk subsequently laid off fifty percent of them.
Jim Baker, one of the former agents of the FBI, infamously left the platform after the Twitter Files exposed his part in hiding the Hunter Biden story about the laptop they claimed was Russian disinformation.
The strategy director, senior security analyst, vice president of general counsel, corporate security head, safety and trust director, manager of security, manager of technical programming staff, intelligence risk analyst, and 19 additional Twitter employees all left the company around the time Musk acquired it.
1. @elonmusk , Your new company @Twitter has many ex FBI/CIA agents in high ranks. Should probably do a little housecleaning.

Thread 🧵

— Name Redacted (@NameRedacted247) December 7, 2022
In December, a user on Twitter with the user's name of 'Name Redacted' raised attention to the large number of ex-FBI agents now working at Twitter, and he urged Musk to conduct some internal staffing cleaning. Some current and former Twitter workers may not have posted their information on LinkedIn, but at least one of the former agents from the FBI who was named by 'Name Redacted' had a profile that was later removed. This suggested that there were maybe more ex-FBI employees who did the same.
Nine current Twitter executives all used to work for the FBI, including the Safety and Trust senior director, the Security of Information director, and the manager of corporate security.
None of the nine ex-FBI agents now working for Twitter made the transition until after spending at least 15 years with the FBI agency.
Copyright 2023, DailyDig.com