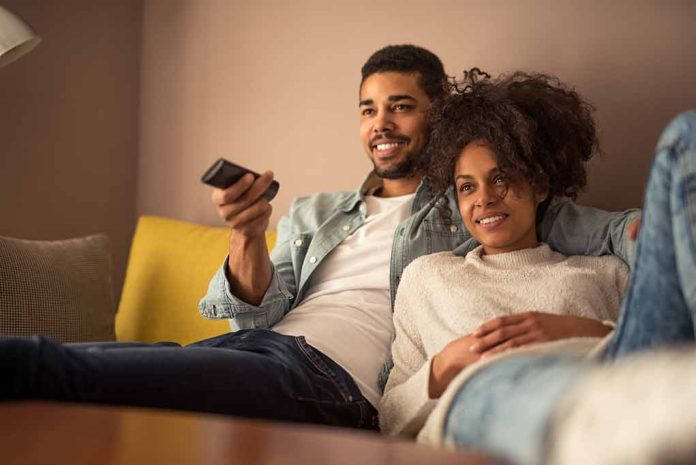 (DailyDig.com) – Apple TV+ announced that season two of its sci-fi epic, "Foundation," will air on July 14. The teaser suggests a massive space battle on par with that type of scene in "Star Trek" or "Star Wars."
Lee Pace, Jared Harris, Leah Harvey, and Lou Llobell, all of whom have been nominated for Emmys, will feature in their first-season roles in the forthcoming season. The space adventure takes place over a century after what occurred in the first season's final episode.
According to a summary of the second 10-episode season, "Foundation" season 2 sees a rise in tension throughout the entire galaxy. An angry queen plans to bring down the Empire from the inside while the Cleons fall apart. The psionic talents of the settlement of Mentalics discovered by Salvor, Gaal, and Hari pose a danger to the course of psychohistory.
Inciting the Second Crisis, a conflict with the Empire, the Foundation has reached a new phase of its development: the religious phase. The epic retelling of "Foundation" follows the lives of four pivotal characters through time and space as they face and finally overcome the tangled web of relationship connections, changing allegiances, and fatal crises that will decide the future of mankind.
The famous "Foundation" book series by Isaac Asimov served as the inspiration for David S. Goyer's ambitious science fiction series "Foundation." New episodes will air every Friday after the launch.
Actors from the first season are Lee Pace returning to play Brother Day, Jared Harris returning as Hari Seldon, Leah Harvey returning as her character, Salvor Hardin, and Lou Llobell returning as Gaal Dornick.
Terrence Mann also returns as his character, Brother Dusk; Cassian Bilton reprises his role as Brother Dawn; and Laura Birn reprises her role as Eto Demerzel from season one.
Queen Sareth, acted by Ella-Rae Smith; the Warlord of Kalgan by actor Mikael Persbrandt; Brother Constant, played by Isabella Laughland from "Harry Potter"; Hober Mallow, portrayed by Dimitri Leonidas; Poly Verisof, acted by Kulvinder Ghir; and Warden Jaegger Fount by actor Holt McCallany are all newcomers.
Copyright 2023, DailyDig.com