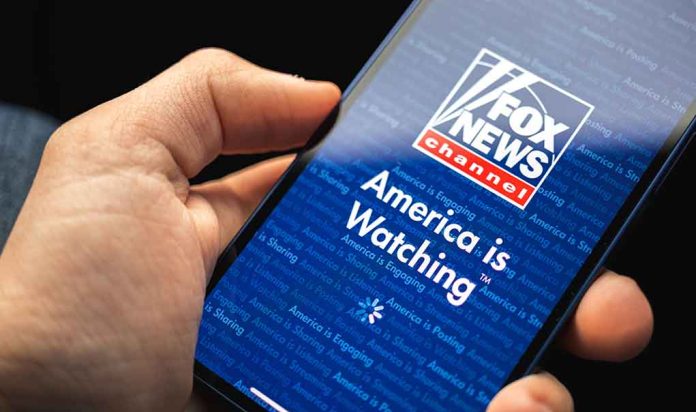 (DailyDig.com) – Howard Kurtz, a presenter and media reporter for Fox News, has expressed his disagreement with the decision not to allow him to cover the lawsuit launched by Dominion for $1.6 billion. The lawsuit claims that the news channel defamed them in their reporting.
Viewers have a right to wonder why the Dominion narrative was omitted from his reporting. Kurtz claimed that the company has determined that, as a member of the company being sued, he can't really speak or write about it, at least for the time being. Whether he agrees with their decision or not, he must follow their directions since he is an employee.
Dominion is suing and seeking $1.6 billion in monetary damages, which poses a serious threat to the future of the most popular cable news organization in the nation. Claims that Trump's 2020 election victory was stolen by Dominion voting machines are being cited as evidence that Fox News intentionally spread incorrect information regarding them.
In a separate court filing, the network claimed that Dominion's lawsuit violates their right to free speech. According to the petition, Fox News satisfied its responsibility to "inform fully and comment fairly" in all of its coverage. President Trump's remarks were met with both skepticism and optimism from certain hosts but were universally acknowledged as extraordinarily noteworthy.
According to Kurtz, he is making this statement due to the fact that he is being asked why he hasn't reported on the case. Considering his position at Fox News, he felt obligated to report on this breaking news item and wanted to explain why he had not.
His remarks came after the court documents were released to the public. In the suit, it appeared to indicate that there were some network executives and hosts who did not believe the election was tampered with. They did not believe President Trump's claims that the 2020 election he lost was due to widespread fraudulent voting. The documents indicate that Fox News still allowed Trump's lawyers to assert their claims on air only for ratings.
Copyright 2023, DailyDig.com