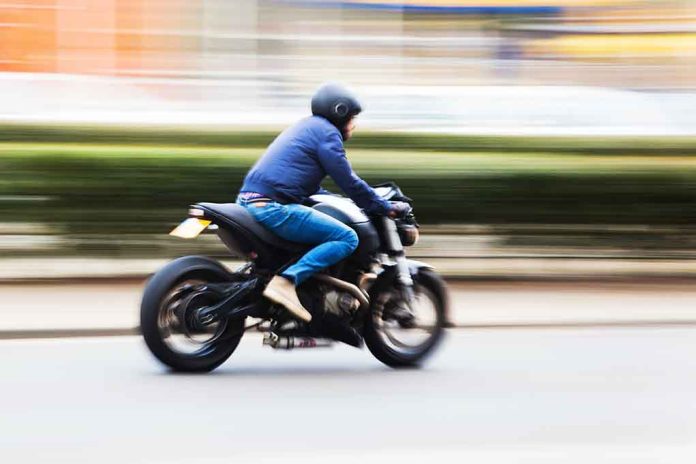 (DailyDig.com) – A spokesman for Mathieu Kassovitz confirmed that the director and actor had a terrible motorcycle accident.
Authorities said the "La Haine" director was seen on September 3 driving around the Autodrome de Montlhéry, a racetrack in a Paris suburb south of the city.
He was transferred to the Kremlin-Bicêtre hospital for treatment. Although those closest to him report that his situation is grave due to the severity of his wounds, his life isn't in immediate danger. According to Agence France-Presse (AFP), a French news agency, he suffered fractures in his pelvis, leg, and ankle.
Kassovitz's loved ones said he had surgery to treat his wounds. According to Peter Kassovitz, his father, the procedures were successful.
The disaster has prompted officials to launch a probe into its potential causes. The actor, 56, was reportedly the sole one on the motorcycle, and there was no other vehicle involved in the collision.
Kassovitz was learning to ride a motorcycle in preparation for a part in a film. One of his children was riding behind him on a motorcycle with a trainer and saw what happened.
The filmmaker made his name with the 1995 French film "La Haine," which chronicles the lives of three individuals in the wake of a riot on the periphery of Paris and its immediate aftermath for a whole day. Kassovitz not only stars in but also wrote and directed this groundbreaking film on police brutality and racism in France. At the Cannes Film Festival that year, Kassovitz took home the award for best director for his work on this film. It also won the French César, the country's version of the Academy Award for Best Picture.
Recently, the actor co-starred with Diane Kruger in "Visions," a film about the marriage of an aircraft captain (Kruger) and a Frenchman (Kassovitz). On September 6, the film was released to the public.
The actor has a number of notable roles to his credit, including Jean-Pierre Jeunet's "Amélie," the role of Malotru in the TV series "The Bureau," and Jacques Audiard's "A Self-Made Hero."
Copyright 2023, DailyDig.com