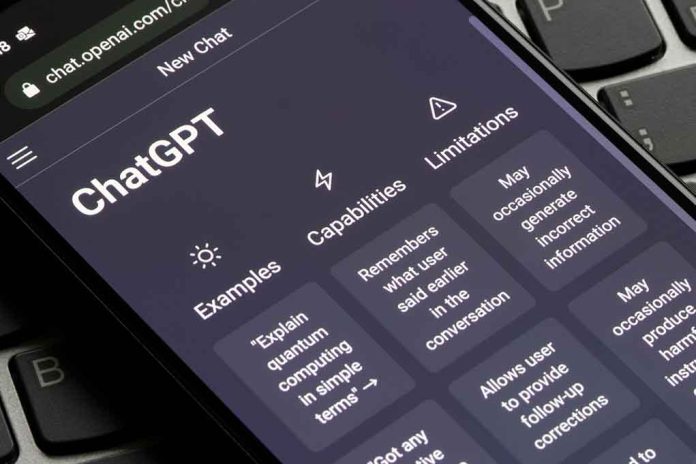 (DailyDig.com) – The U.S. Federal Trade Commission (FTC) is looking into whether or not OpenAI, the maker of the widely used chatbot powered by AI, ChatGPT, broke the rules governing consumer protection by releasing incorrect information about people and perhaps having privacy and security vulnerabilities.
The FTC issued OpenAI a 20-page letter detailing their requests for information on the company's artificial intelligence (AI) technology, data security agreements, customers, privacy measures, and products. They want to know whether anybody was hurt because of misleading information spread on ChatGPT. The FTC, led by Chair Lina Khan, is conducting this inquiry as part of its broader power to enforce unfair and deceptive commercial practices.
ChatGPT is a well-known AI platform because of its ability to produce natural-sounding text responses. OpenAI is being sued for defamation by a radio broadcaster who claims to have been the target of false accusations made by the artificial intelligence system.
Mark Walters, a radio personality from Georgia, filed the defamation lawsuit against the firm. Since ChatGPT unjustly accused him of stealing money for his own expenses without permission or repayment, he has taken legal action.
This groundbreaking case, filed in Gwinnett County Superior Court in Georgia on June 5, draws attention to the rising issue of inaccurate data generated by artificial intelligence systems. Many users have complained that AI chatbots like ChatGPT manufacture erroneous numbers, dates, and other information. This behavior is "called hallucinating in the industry."
The FTC letter brought up concerns about OpenAI's security of information policies along with the possibility of the dissemination of incorrect information. The corporation discovered a problem in 2020 that exposed customers' conversations and certain information related to payments, according to the FTC. It has also come to light that computer hackers succeeded in breaking into ChatGPT accounts in an effort to discover users' potentially confidential requests.
Finally, the inquiry is looking at whether or not OpenAI has been engaged in misleading or unfair activities about the potential for damage to consumers.
Copyright 2023, DailyDig.com