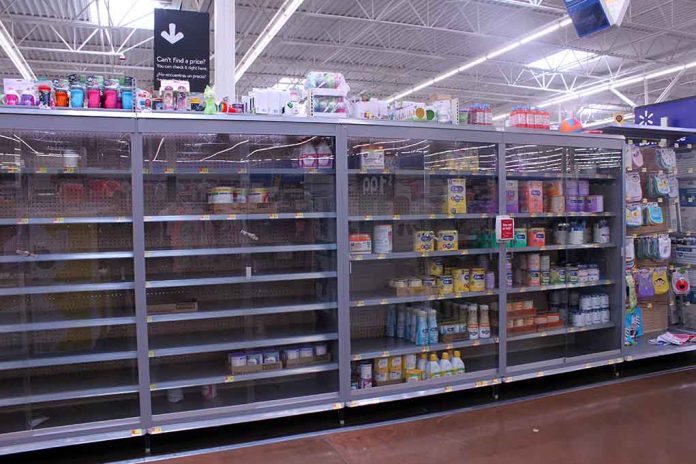 Government WARNING – This Dangerous Scam Is Spreading
(DailyDig.com) – It seems no matter where you turn there are always those looking to scam people out of their money. With the shortage of baby formula on the rise, it appears they have a new avenue to explore and they are wasting no time capitalizing on the opportunity.
Scammers have already figured out how to exploit families looking to find baby formula, the Federal Trade Commission (FCC) warns in a new consumer alert. According to the agency, people online are finding plenty of the hard-to-find food, but actually getting it may be another story. Consumers are clicking and buying, but their orders never arrive.
Scammers Are Taking Advantage of a Baby Formula Shortage, Federal Trade Commission Warns https://t.co/yXdJZs5u4v

— NBC 6 South Florida (@nbc6) May 19, 2022
The alert describes the scam, which seems almost too simple. Fraudsters spam clickable images of commonly known products in hopes of luring consumers to what they believe is a legitimate website owned by the company. The buyer inputs their payment info, and their money disappears, with no shipment on its way.
The FTC offers ways to avoid being scammed. First and foremost, be sure to check out the company, product, and website and make sure they're authentic. Paying with a credit card tends to offer some extra protection, as most companies won't hold cardholders responsible for being scammed. Avoid paying for anything with gift cards, cryptocurrency, or money transfers like Western Union or MoneyGram.
It may seem hard to believe that people could be so heinous, but the criminals never fail to show up at the worst possible times. Some would say the best thing a person can do is stay informed.
Copyright 2022, DailyDig.com