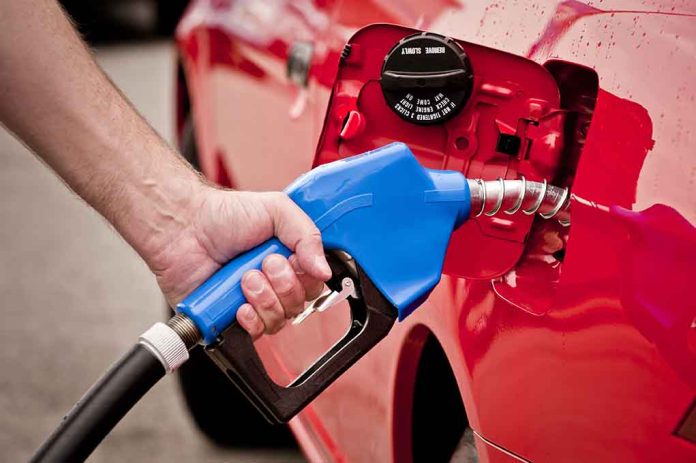 Gas Prices May Soon Be Falling, But For Entirely FRIGHTENING Reasons
(DailyDig.com) – Until recently, Americans were dealing with gas prices setting new record highs nearly every day. Gas expenses remain extremely elevated, but they seem to have plateaued for the time being. Although many residents see lower gas prices as a cause for celebration, relief from the economic fallout might still be a long way off for most people.
Oil tumbles as much as 10%, breaks below $100 as recession fears mount https://t.co/4gr9pEoiuU

— CNBC Middle East (@CNBCMiddleEast) July 6, 2022
Oil took a dive below $100 per barrel for the first time since May on July 5. The drop resulted in gas prices dropping as well, which was likely a heavenly site for Americans across the country. Unfortunately, the reason behind the reprieve is more troublesome than paying $5 for a gallon of gas.
Ritterbusch and Associates noted there's a "strong likelihood of recession," which they believe has started to stifle the demand for oil. Both West Texas Intermediate (WTI) and Brent have recorded losses after reaching highs in March not seen since 2008. Citi believes there's a chance that Brent's barrel price could drop to $65 if the US economy tanks. The US recorded a second consecutive quarter with losses, which many economists claim is a sign of worse to come.
Even with the recent decline in prices, some experts, like Jeffery Currie of Goldman Sachs, believe oil prices will remain high, advising that while financial markets are attempting to "price in a recession" the physical market is telling a different story. Currie explained that oil inventories are the lowest they've ever been, asserting that Brent aims to set pricing at $140 per barrel of oil.
But who's right? Will Americans continue to battle harsh prices at the pump but keep the economy on track? Or will the US sink into a recession, leading to fuel prices plummeting? While Americans are certainly enjoying the lower gas costs, they may be unaware of the economic disasters that could be lurking below the surface, waiting to strike next.
Copyright 2022, DailyDig.com