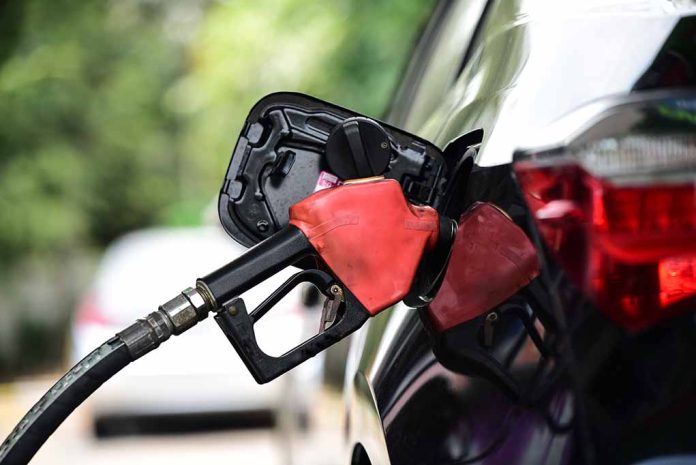 (DailyDig.com) – In the US, gas typically costs about $3.85 a gallon. Compared to a month earlier, that's an almost 30-cent increase. The price of oil has a significant impact on how much people pay for gas.
Oil supply reductions overseas and problems at refineries producing gasoline from crude oil are contributing to the high price of fuel. While prices are at their peak so far this year, they are still lower than they were last year. Experts have pointed to OPEC's output cutbacks since October as the main cause.
Oil Price Information Service head of energy analysis, Tom Kloza, said that if it weren't for the OPEC reduction, gas prices would be around $3.25–3.50 per gallon.
OPEC announced a 2 million barrels per day (bpd) decrease in oil production last October, with another big reduction in April. The Saudi government then said it would reduce production by 1 million bpd from July through September. In August, Russia will reduce oil production by 500,000 bpd.
The US is producing more oil than 2020, an average of 12.8 million bpd in 2023, but that isn't quite enough to make up for the reductions made by OPEC.
The Energy Information Administration's chief forecaster, Naser Ameen, noted that domestic producers would not be expected to entirely replace the foreign reduction, even if the latter did send price signals encouraging additional US output. In the US, manufacturers operate autonomously and make judgments based on their own books.
Center for Strategic and International Studies senior researcher Ben Cahill said that the US market is less flexible than it once was. This provides OPEC with additional power since producers are no longer seeking higher prices.
High gas prices are the result of a number of factors, including cutbacks from OPEC and problems at American refineries. According to AAA, around 500,000 bpd of refining capacity was shut down due to the summer heat. This accounts for around 3% of the overall capacity to produce gas from oil in the US.
Copyright 2023, DailyDig.com