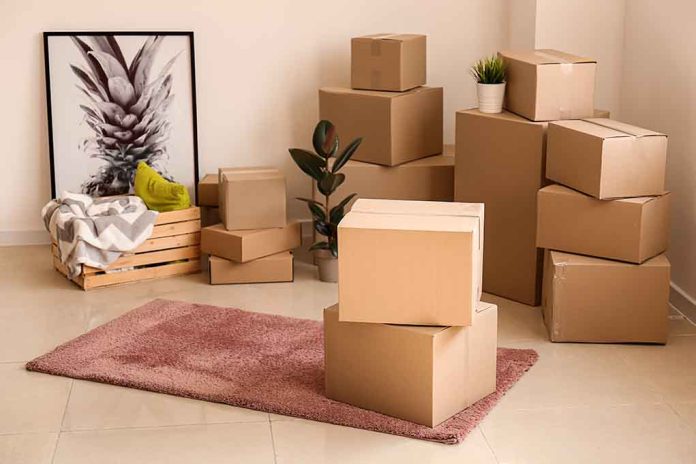 Wait!? You Can Get PAID to MOVE? Here's What We Know
(DailyDig.com) – With the economy the way it is, moving may seem like an impossibility. Not only are housing prices through the roof, but fuel costs and other expenses can make relocating an intimidating idea. Wouldn't it be nice to get paid to move? Well, now you can — at least in these three locations.
Hamilton, Ohio
This city wants to attract college graduates to live within its limits. To help bring prospects to the area, Hamilton offers them $10,000. The grant pays over the course of a year, not only giving graduating students a sustainable place to call home, but also helping them pay down their school debt.
Hamilton is a great place to live with plenty of activities to do with friends, family, or even alone. Of course, this incentive isn't available to just anyone graduating college. In order to receive the Talent Attraction program's $10,000, students need to have graduated from a science, technology, engineering, arts, or mathematics (STEAM) program within the past seven years.
Vermont
The state of Vermont is looking to pay remote workers to move anywhere in their state. Vermont's Remote Worker Grant is a way for the state to attract younger residents. Part of that incentive to move to Vermont includes $7,500 in remote expenses. The state offers a surprising night life full of clubs, concert halls, and museums. It also has exciting recreational opportunities for outdoor enthusiasts including hiking, fishing, hunting, boating, and skiing.
Vermont is the perfect opportunity for someone looking to get away from the hustle and bustle of urban environments. The state is also a great choice for anyone looking to start working remotely.
Newton, Iowa
For many people, this destination may not seem ideal. However, the city of Newton, Iowa is offering $10,000 toward the purchase of a new home or housing construction, perfect for anyone looking to create their dream home. On top of the ten grand, the city is also offering new residents a welcome package worth more than $3,000 to help them get settled.
Newton has no shortage of attractions, with the Iowa Speedway, Newton Arboretum & Botanical, Maytag Park, and the Jasper County Historical Society. The city offers the perfect balance between urban and rural and is a great place to raise a family.
It's easy to get caught up in the fact that some places will pay you to relocate to them. While these three are great options, there are plenty of others out there. Don't be afraid to do your own research. Remember that while getting paid to move sounds like a dream come true, it'll never be more meaningful than moving to the right place for you. It's not worth sacrificing your happiness to make a few thousand dollars, so make sure you've found a good fit before making the move.
Copyright 2022, DailyDig.com