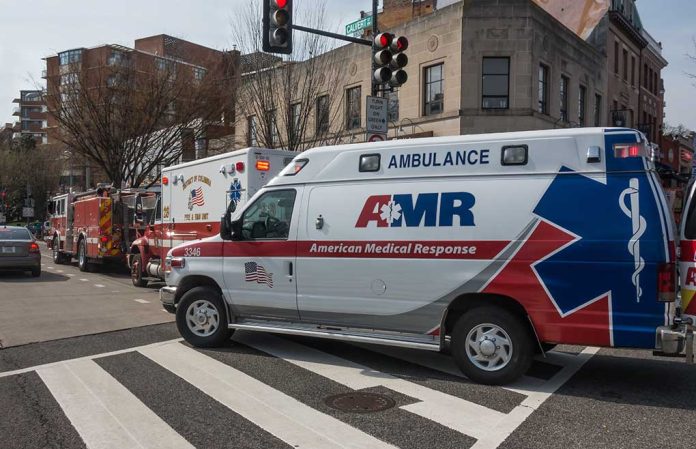 (DailyDig.com) – Some crew members were hurt during production of "Gladiator 2" due to an ill-fated stunt. The accident happened on June 7 while the team was filming a scheduled stunt scene, but no one was seriously hurt.
A representative for Paramount Pictures stated on June 9 that many crew members were hurt in an incident on the movie set of the "Gladiator" sequel by Ridley Scott on June 7. The studio said the injuries weren't life-threatening, and they wouldn't elaborate on what happened during the stunt.
The spokesperson for Paramount claimed that the company has a complete complement of medical services and safety experts on-site, so those affected were given prompt attention. They are all responding well to treatment and have maintained stable conditions. All of their projects adhere to stringent safety and health protocols because they care deeply about the welfare of their staff and actors, said Paramount.
The incident occurred when the crew was shooting in Morocco. There were six patients, four of whom are still being cared for there. A Paramount representative said that all safeguards have been taken and that they will continue to monitor the situation once production is restarted.
The first reports of the disaster described an explosion. A gas line on the scene may have burst, according to reports from bystanders. However, it was later shown to be just a planned stunt that went awry.
The Paramount-backed "Gladiator" sequel follows Ridley Scott's legendary 2000 film, which starred Russell Crowe as a general sold as a slave and transformed into a gladiator. Crowe won an Academy Award for his performance. In 2001, the film took home five Oscars, including best picture.
Filming on the sequel, penned by David Scarpa and starring Oscar nominee Paul Mescal, is believed to portray the son of Connie Nielsen's Lucilla, Lucius. Joseph Quinn, Denzel Washington, and Pedro Pascal have also joined the cast. The movie's storyline is a closely guarded secret.
Paramount has set the release date for November 22, 2024.
Copyright 2023, DailyDig.com